Bernie Sanders Legitimizes Those Damned Superdelegates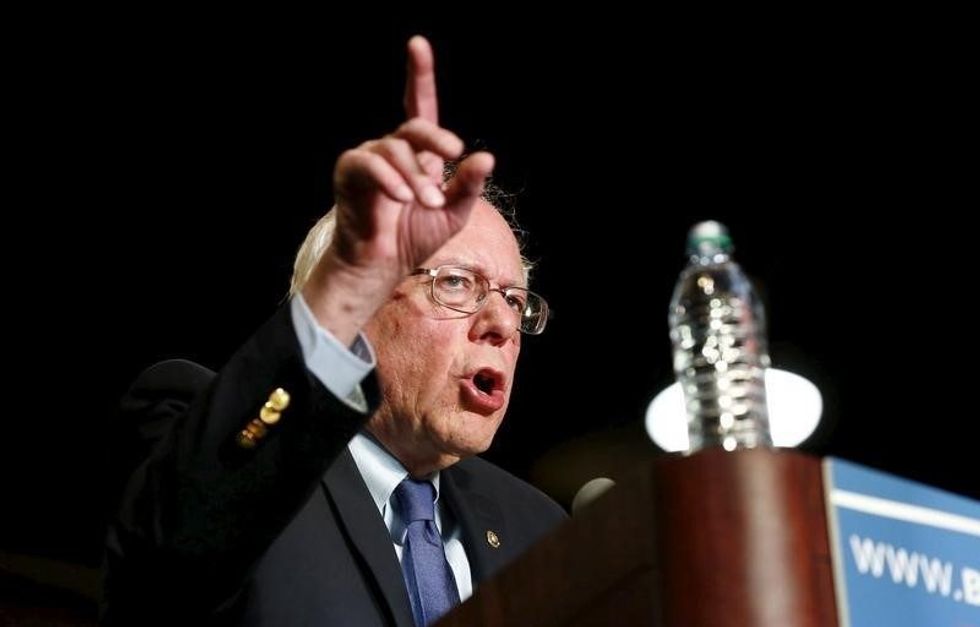 Considering how loudly the Sanders campaign has complained about the nominating role of superdelegates – a group of 712 Democratic party and elected officials appointed rather than elected to the convention — Bernie's current plea for them to deliver victory to him instead of Hillary Clinton carries a strong whiff of…expediency.
Over the past few months, Sanders supporters have inundated print and airwaves with angry denunciations of the superdelegate system as elitist, unfair, undemocratic, biased against their candidate, and fundamentally illegitimate. Many observers agreed that they had a point (although to me the caucus system seems worse). The most fanatical Berners in the press even openly accused party officials of plotting to "steal" the nomination. Most Sanders voters seemed to view superdelegates just as dimly as big corporations and billionaire donors, elements of a discredited system ripe for "revolution."
And since last winter, major progressive organizations that support the Vermont senator, such as MoveOn.org and Democracy for America, have circulated petitions demanding that all of the superdelegates cast their convention votes for the candidate that won a primary or caucus in their respective states. Sponsoring the DFA petition was none other than Robert Reich, the economic commentator and former Clinton labor secretary Robert Reich.
Having gathered more than 400,000 signatures total, the petition sponsors now find themselves awkwardly in conflict with their own candidate, who said on May 1 that the superdelegates supporting Clinton should switch to him – regardless of who won their home states.
But that was then and this is now, as a cynic would observe. Beyond his disorderly abandonment of what was previously advertised as democratic principle, Sanders has now validated the role of the superdelegates, no matter whom they ultimately choose. By urging them to deliver the nomination to him, he is agreeing that their votes alone can determine the validity of a presidential nomination, even if that means overturning the popular vote (where Clinton leads him by around three million ballots or so).
Coming from a candidate whose campaign and supporters righteously criticize Clinton for insincerity and flip-flopping, this latest strategy is refreshingly pragmatic (to put it politely). Yet more than a few #FeelTheBern activists can still be heard complaining about those dastardly establishment superdelegates. Evidently they haven't gotten the memo yet, explaining that the supers are now supposed to anoint Sanders.