Big Holes In AP Report On Hillary's 'Homebrew' Email System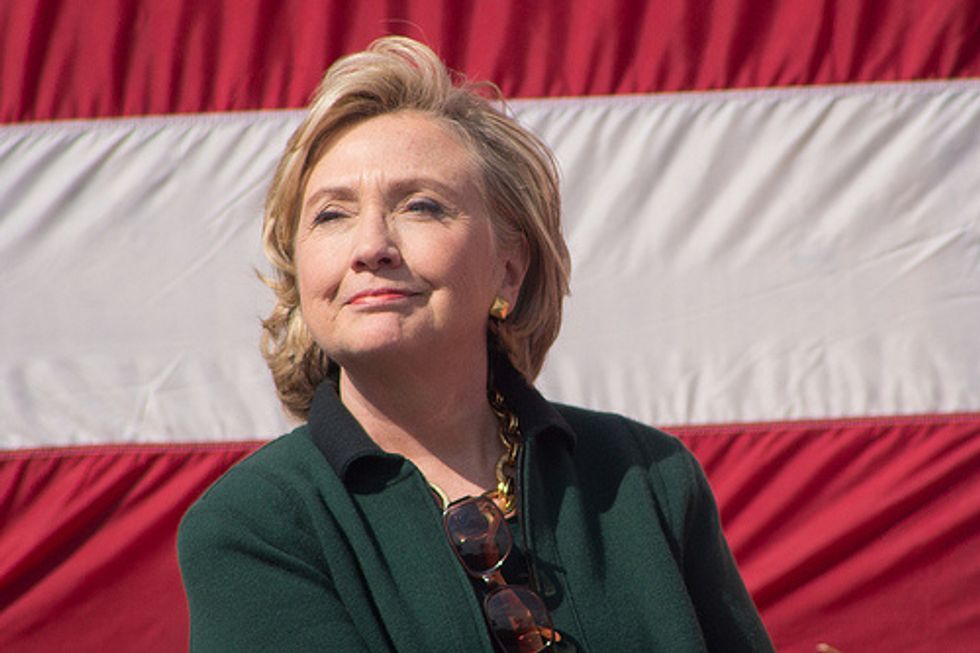 Have you heard about that mysterious, vaguely sinister "homebrew" email server located in the Clinton family's suburban New York home? That was yesterday's big revelation by the Associated Press, repeated everywhere, evidently without further reporting or checking by outlets both here and abroad. The headline: "Clinton Ran Own Computer System for Her Official Emails."
Now that's a very hot story — but is it true? Several very large holes have now appeared in that tale – and the usually reliable AP seems to have quietly abandoned the most incriminating assertions in a rewritten version.
Today's Daily Banter – an online publication I would recommend, by the way – carries a sharp post by Bob Cesca dismantling the AP story. As Cesca points out, the AP's original lede indicated that Clinton was "physically running her own email" via a "computer server" located in "her family's home" in Chappaqua, NY. But by the fourth graf, the AP story conceded: "It was not immediately clear exactly where Clinton ran that computer system."
Moreover, Cesca reports, the AP seems to have misinterpreted the registration documents that formed the basis of its story – and the location of the Clinton email server is most likely to be found at Optimum Online, an Internet service provider owned by Cablevision in nearby Stamford, Connecticut. Not as sexy as that secretive basement setup in Chappaqua, but a lot more plausible. The Banter post names all the eager beavers, at outlets ranging from Gizmodo to Breitbart and the Washington Post, who broke out with indignant riffs on the AP's "scoop."
Cesca's full post is well worth reading, and serves as fresh warning of what we ought to have learned from all the previous cycles of "Clinton scandal": Withhold judgment until all the facts are available, and don't immediately believe everything you read, even in news sources that normally appear trustworthy. The Clinton Rules are back — which in journalism means there are no rules at all.
Photo: Gregory Hauenstein via Flickr