Bill Cosby Allegation: It's Oral Rape, Not Oral Sex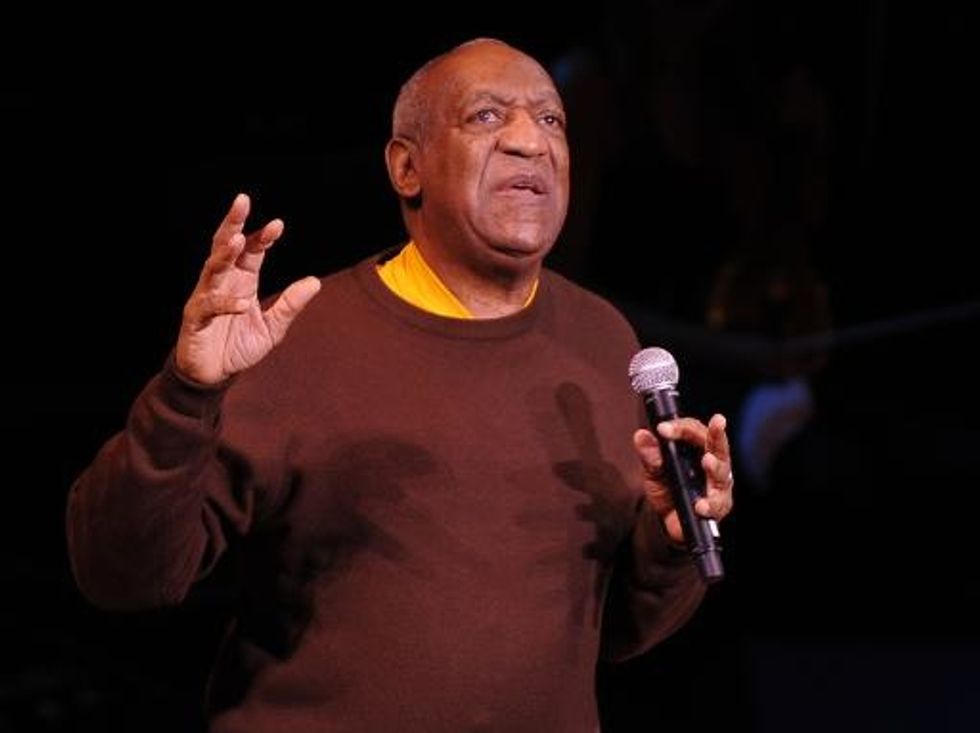 One evening in 2012, she decided it was time to tell her story.
She waited until after business hours to call because she wanted to be sure to get voicemail, not a live person. She didn't give her name. Didn't say where she lived, either, except to mention that her local paper had carried a story about the satellite office opening in her county.
She wasn't asking for anything. She just wanted whoever listened to her voice message to know that she'd been raped when she was 10 years old and that she wished something like the Cleveland Rape Crisis Center had existed back then. She was grateful it was there now for women like her.
She'd never told anyone before what had happened to her, she said.
She was 84 years old.
Why do rape survivors wait? We hear that question a lot. This one, too: Why do so many rape victims never report the crime, even to those who love them, let alone the police?
The "No. 1 reason they don't report is that they're afraid they won't be believed," Sondra Miller told me. She's president and CEO of the Cleveland Rape Crisis Center.
"Ninety percent of the survivors who reach out to us each year never report," she said. "They're afraid they won't be believed by their mothers, their boyfriends, their friends, the police. They're afraid they'll be blamed for their own behavior, that somehow it's their fault they were raped. For them, it feels easier to suppress and pretend it didn't happen."
In recent days, more than a dozen women have come forward to accuse Bill "Cliff Huxtable" Cosby of rape years ago. On Monday, one of them, Joan Tarshis, was on the receiving end of this surreal line of questioning by CNN's Don Lemon:
Lemon: And you said he made you perform oral sex.
Tarshis: Right.
Lemon: You know, there are ways not to perform oral sex if you didn't want to do it.
Tarshis: Oh. I was kind of stoned at the time, and quite honestly, that didn't even enter my mind. Now I wish it would have.
Lemon: Right. Meaning the using of the teeth, right?
Tarshis: Mm-hmm. Yes, that's what I'm thinking you're–
Lemon: As a weapon.
Tarshis: Yeah, I didn't even think of it.
Lemon: Biting.
Tarshis: Ouch.
Lemon: Yes. I had to ask.
No, sir, as you have surely learned in the ensuing outrage, you did not "have to ask."
As I have learned in the past eight hours or so, after moderating the worst comments thread to ever unfold on my public Facebook page, many people don't understand — and often don't care to learn — why Lemon's questioning was so out of line.
Part of the problem, Miller explained, is language. If Tarshis' allegation is true, then she was a victim of oral rape, not oral sex.
"People think rape is about sex," Miller said, "when it's about power. Two years ago, the FBI changed its definition of rape to include vaginal, anal and oral. If it's coerced, its rape."
Lemon's questioning suggested that a woman in Tarshis' alleged situation could have done something to stop her assailant's coercion. Setting aside for a moment the ensuing violence most of us can imagine resulting from his suggested solution, let's consider what happens when a man or woman is sexually attacked.
"There's a growing body of research into the neurology of the brain during trauma," Miller said. "Anecdotally, we hear (about) it from survivors when they say things like, 'I just laid there. I couldn't move. I don't know why I didn't do anything. I felt like I wasn't even in my body.'"
My longtime editor Stuart Warner used to advise that the angrier I was about something the funnier I should try to be when I sat down to write my column. Wise counsel, but some issues just have no punchline. Put rape at the top of that list.
You don't get to my age without knowing women who were held down against their will and often bruised and bloodied as men sexually penetrated their bodies and invaded their souls. This has happened to women I admire, women I love. I can't begin to describe the rage rising up in me even as I type those words.
On Tuesday, Lemon issued what he thinks was an apology:
"As I am a victim myself, I would never want to suggest that any victim could have prevented a rape. If my question to her struck anyone as insensitive, I am sorry, as that … certainly was not my intention."
There's that "if." Apparently, Mr. Lemon, you think the only real problem is our hypersensitivity.
Tell that to the rape survivors who watched as you tutored an alleged victim on how she could have resisted.
Tell that to the 84-year-old woman who called the rape crisis center. She's 86 now if she hasn't taken her darkest secret to her grave.
Connie Schultz is a Pulitzer Prize-winning columnist and an essayist for Parade magazine. She is the author of two books, including "…and His Lovely Wife," which chronicled the successful race of her husband, Sherrod Brown, for the U.S. Senate. To find out more about Connie Schultz (con.schultz@yahoo.com) and read her past columns, please visit the Creators Syndicate Web page at www.creators.com.
AFP Photo/Timothy A. Clary