Bomb Kills 23 In Pakistan Capital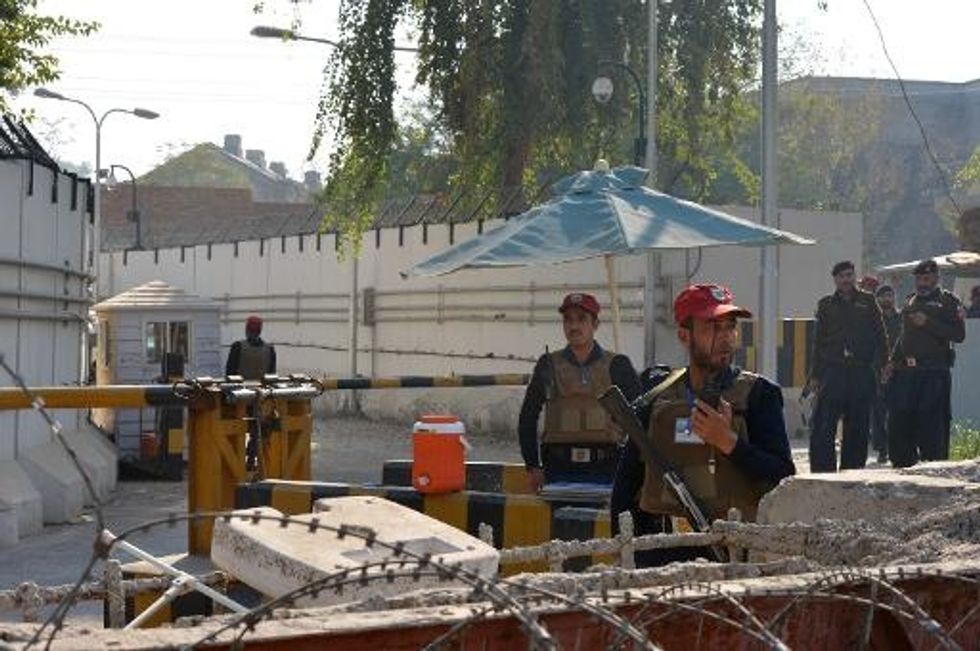 ISLAMABAD — At least 23 people were killed when a bomb ripped through a crowded market in Pakistani capital Islamabad on Wednesday, officials said, amid a fragile ceasefire between the government and Islamist militants.
More than three dozen people were injured in the attack that shook the vegetable and fruit market during peak early morning business hours, police official Sattar Shah said.
The bomb weighing around 10 kilograms was concealed in one of the fruit cartons, said vendor Azhar Ali at the scene of the attack.
Some of the injured people were in critical condition, raising fears death toll might climb up, said Dr. Javed Akram at the city's Pakistan Institute of Medical Sciences hospital.
It was the second and deadliest attack in the capital since Pakistani Taliban announced a ceasefire last month.
More than 11 people were killed in a gun-and-bomb attack at the district courts in Islamabad on March 3.
No group claimed immediate responsibility for Wednesday's attack, but a splinter group of Taliban was behind the last month's incident.
The attack occurred amid reports that negotiators from the government and the rebels would hold another round of talks this week.
Prime Minister Nawaz Sharif last year launched a dialogue process with Islamist militants, hoping to end a decade of insurgency.
AFP Photo/A Majeed