BREAKING: Trump Asks Russia To Leak Clinton Emails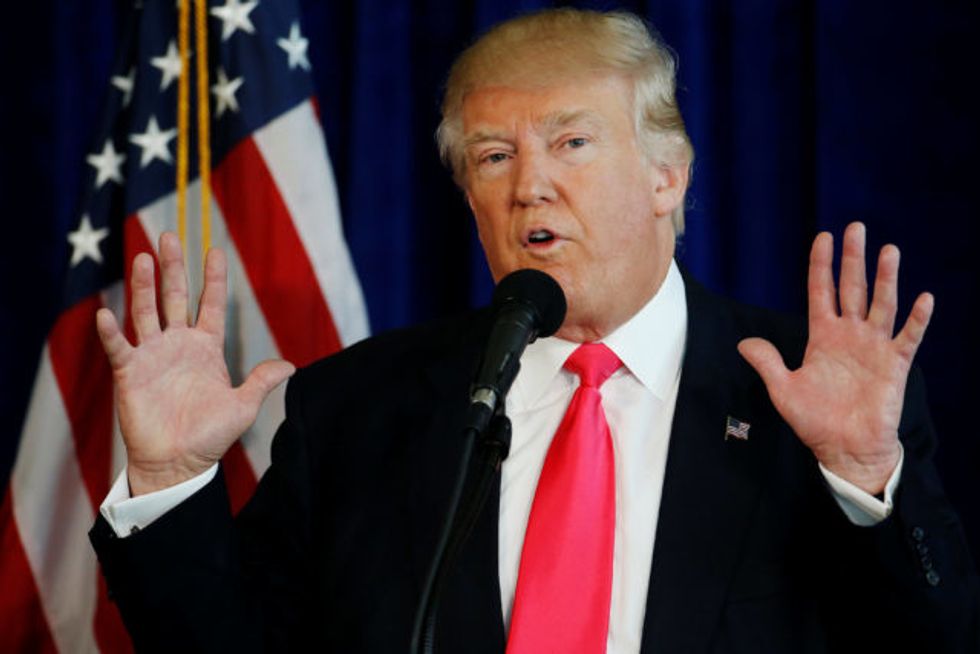 In a bizarre press conference in Doral, Florida on Wednesday morning, Donald Trump seemed to urge the Russian government to find and release the 30,000 deleted emails from Hillary Clinton's private email server.
Trump, who seemed frustrated at questions about his involvement with the Russian government and Russian businesses, said he would welcome foreign cyber attacks on Clinton's emails. Minutes earlier, he said that foreign governments who released the emails would be "rewarded" by the American press.
"Russia, if you're listening, I hope you're able to find the 30,000 emails that are missing," Mr. Trump said, looking into the camera. "I think you will probably be rewarded mightily by our press."
He also refused to say he condemned possible Russian involvement in leaking DNC emails: "I'm not going to tell Putin what to do," Trump said. "Why should I tell Putin what to do?" He followed up afterwards on Twitter:
If Russia or any other country or person has Hillary Clinton's 33,000 illegally deleted emails, perhaps they should share them with the FBI!

— Donald J. Trump (@realDonaldTrump) July 27, 2016
The press conference came on the heels of numerous revelations of possible Russian influence on Trump's campaign, including on his campaign manager, Paul Manafort, who previously advised now-deposed pro-Putin Ukranian leader Victor Yanukovych.
Photo: U.S. Republican presidential nominee Donald Trump speaks at a campaign event at Trump Doral golf course in Miami, Florida, U.S. July 27, 2016. REUTERS/Carlo Allegri