Brennan V. Trump? Potential Lawsuit Over Security Clearance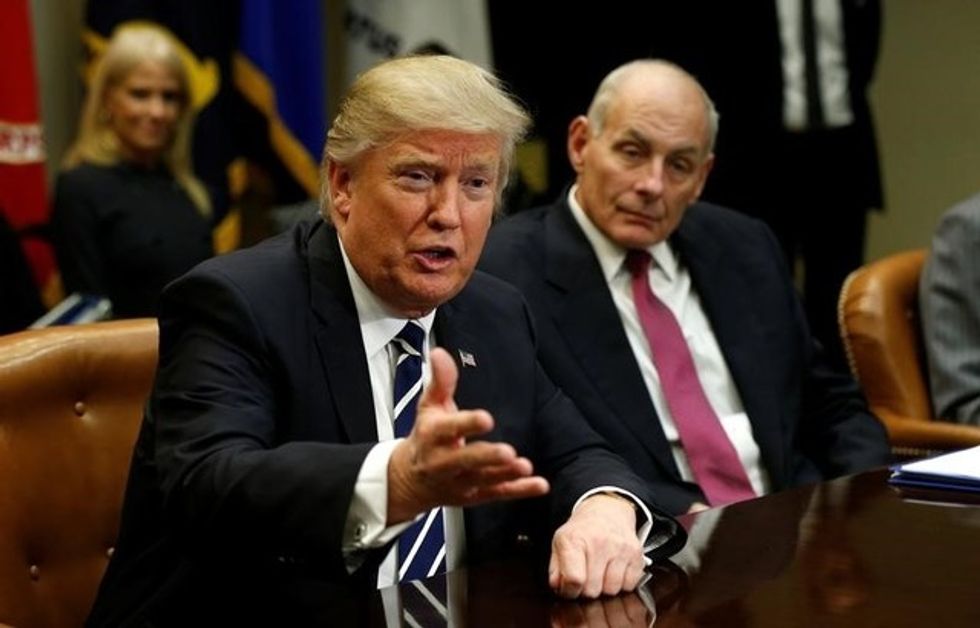 Reprinted with permission from AlterNet.
Former CIA Director John Brennan on Sunday said he's mulling legal action against Donald Trump over the president's decision to revoke his security clearance.
Speaking with NBC's "Meet the Press," Brennan said he's considering standing up to Trump's "abuses" in court.
"If my clearances and my reputation as I'm being pulled through the mud now, if that's the price we're going to pay to prevent Donald Trump from doing this against other people, to me it's a small price to pay," Brennan said. "So I am going to do whatever I can personally to try to prevent these abuses in the future. And if it means going to court, I will do that."
Brennan also called on Congress to stand up to Trump for threatening to revoke clearances for other vocal critics.
"This is the time that your country is going to rely on you, not to do what is best for your party but what is best for the country," Brennan said.
Elizabeth Preza is the Managing Editor of AlterNet. Follow her on Twitter @lizacisms.