Bryant Skips Practice For Achilles Rehab
@AFP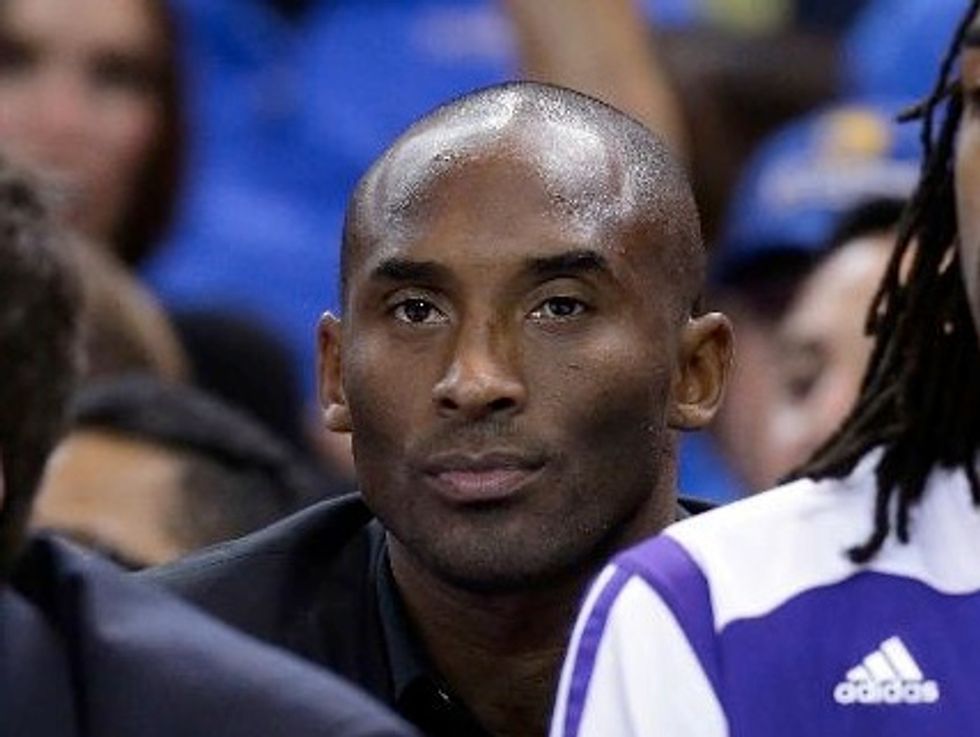 Los Angeles (AFP) – Kobe Bryant sat out Los Angeles Lakers' practice, but coach Mike D'Antoni said it was just a normal step in his return from Achilles tendon surgery.
"I don't think we should be surprised about anything," D'Antoni said of Bryant's decision to skip practice after training twice this week with his team-mates.
Until Saturday, Bryant hadn't trained on court with the Lakers in more than seven months, since rupturing his left Achilles tendon in April.
The NBA superstar's return to practice sparked immediate speculation that he could return to competition before the end of the month — something Bryant said was possible.
But D'Antoni said he never expected Bryant's progress to be completely smooth.
"It's a process," D'Antoni said. "There might be days he'll have to take off and days he'll ramp it up."
Bryant's team practice sessions this week included full-court and half-court contact drills.
Teammate Pau Gasol said he wasn't worried that some soreness prompted Bryant to rest.
"I think it's good for him to get some good practices in and take a step off, and let's see how the Achilles reacts and let it calm down and then pick it back up," Gasol said.
AFP Photo/Ezra Shaw