BuzzFeed Goes Back On $1.3 Million Ad Deal With GOP, Compares Trump To Cigarettes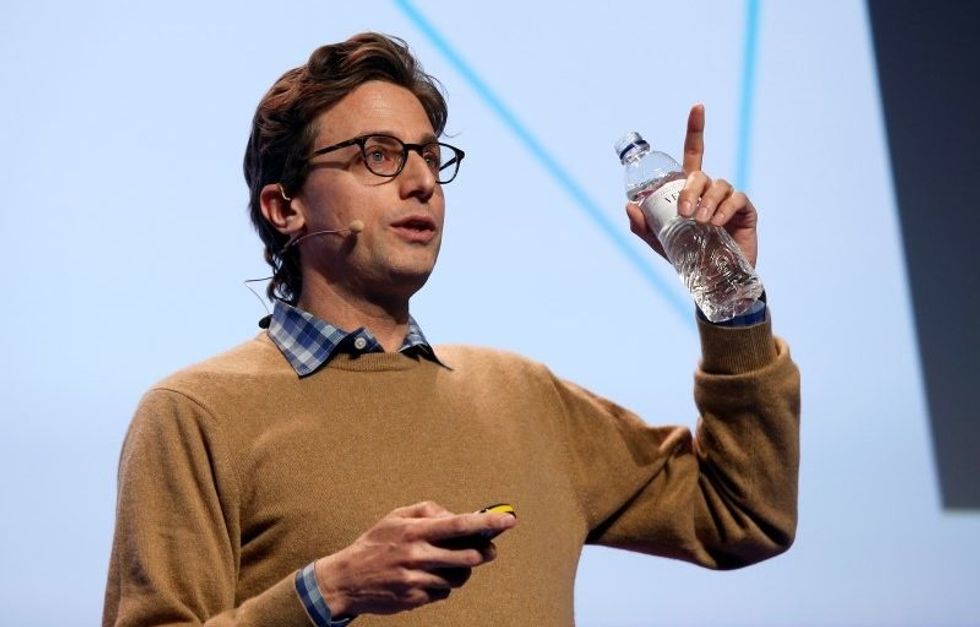 BuzzFeed has sent a strong message by going back on its $1.3 million advertising deal with the Republican National Committee, citing the moral and ethical issues of promoting Donald Trump's inflammatory agenda.
"We certainly don't like to turn away revenue that funds all the important work we do across the company," CEO Jonah Peretti wrote in an email to BuzzFeed staff, according to Politico. "However, in some cases we must make business exceptions: we don't run cigarette ads because they are hazardous to our health, and we won't accept Trump ads for the exact same reason."
It's a bold choice, albeit one that has consequences. Blocking a candidate on the basis of his views — rather than the veracity of his ads, as TV stations regularly do — sets a dangerous precedent for free speech in media advertising. But Trump is also a dangerous bigot, and the violence incited by his message suggests that it is necessary to limit the reach of his campaign.
The bigger problem is Peretti's choice to make this stance so explicitly in the site's advertising policy but not in its editorial content.
"We don't need to and do not expect to agree with the positions or values of all our advertisers," Peretti wrote in his email to the BuzzFeed staff, according to Politico. "And as you know, there is a wall between our business and editorial operations. This decision to cancel this ad buy will have no influence on our continuing coverage of the campaign."
Understandably, there may be concerns about the appearance of a blurry news/business divide — which in many cases, often means corporate interests are dictating headlines. But after such a unique decision, BuzzFeed should worry about the opposite: loyalty to false "neutrality" that makes coverage too beneficial for Trump. 
If the news team is doing its job, the site shouldn't need to make a clarification at all.
Good journalistic coverage of the presidential race must in fact scrutinize Trump. By restricting Trump's ads, BuzzFeed is making an editorial statement on the business side of the media industry. Precisely because he is so inflammatory and intolerant, Buzzfeed should more explicitly take the same sort of strong stance in its reporting that it has taken in its advertising decisions.
The failure to do so is bad reporting. By putting reason over "balance," BuzzFeed would aggressively and critically cover the lies and hatred spewed by the Trump campaign. Regardless of what Peretti may say, the decision to cancel the ad buy already says everything you need to know about BuzzFeed and where it stands on the political race.
Now that BuzzFeed has staked such a bold claim with its advertising, why is it holding back with a similar editorial statement?
That's not to say that Buzzfeed hasn't been providing critical coverage of Trump. With headlines like "18 Things Donald Trump Has 100% Actually Said" and, a few months earlier, "36 Hours on the Fake Campaign Trail with Donald Trump," that's clearly not the case.
Ultimately, however, attempts to limit Trump's advertising power as well attempts to scrutinize his campaign in coverage of it come from the same place: an impulse to prevent his extremist, xenophobic, misogynistic ideas from reaching the mainstream more than they already have. 
BuzzFeed has clearly taken a stand on this issue in one side of its dealings — it might as well make that stand site-wide.