Call This A Sign Of Our Sleazy Times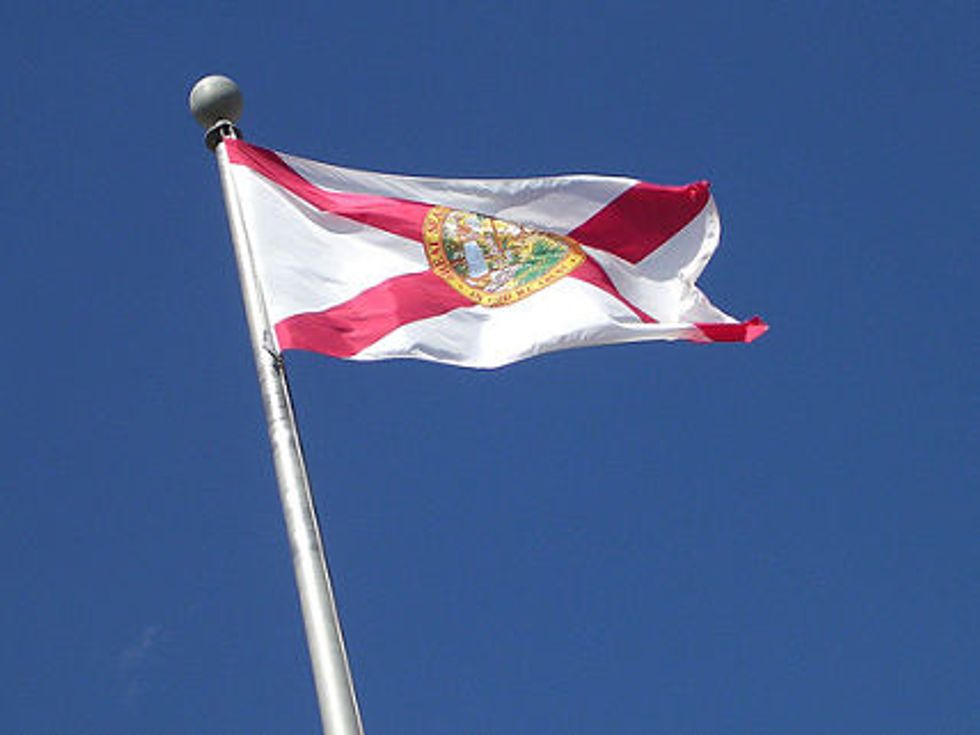 Even in a state of perpetual sleaze, some dirty deals stink more than others.
The most recent is a weird little law approved last spring that allows the South Florida Water Management District to enter the commercial billboard business.
The water agency usually sticks to flood control and Everglades restoration, touting itself as a defender of imperiled wetlands. Yet in coming months, 10 large electronic billboards are due to be installed on district holdings, which are public lands, with an additional 20 signs to follow in 2014.
And dig this: The water agency's staff, parroting the coy language in the law, refers to these digital monstrosities as "public information systems." The term billboard is being avoided like an embarrassing disease.
How did this latest travesty occur? Palm Beach Post reporter Christine Stapleton broke the story and did a fine job connecting the dots.
The billboard provision was quietly shoehorned into a crucial bill for the water district. Oddly, the amendment had no named sponsor in the Legislature, no footprints anywhere.
Even stranger: The billboard industry's main lobby group apparently knew nothing about the proposal, including where it came from.
In time, though, the muddy waters would clear.
After the law took effect in July, the district's staff informed its governing board that the agency could now erect these "public information systems" to display important service announcements such as flood warnings, drought advisories and Amber alerts. And oh, by the way, they could sell some advertising on them, too.
Board members, who are political appointees, voted 5-3 to move ahead with contract talks. Barely a month later, a company called Florida Communication Advisors was formed by a man named Harkley Thornton.
You might not be shocked to learn that Thornton was once on the board of the water management district, or that he's a friend and former business partner of its current executive director, Melissa Meeker.
Likewise, you might not be flabbergasted to know that Thornton was also a Republican fundraiser and very tight with former House Speaker Dean Cannon, under whose reign the billboard giveaway was sneaked into law.
And finally, your jaw probably won't drop when you hear that Thornton's brand-new company, FCA, was picked over several other billboard firms to get the lucrative 10-year contract with the South Florida water district.
When one of the other companies complained, the agency backed down and gave it half the job. The digital signs will be owned by the water district, which hopes to someday make $3 million annually from its puny share of the profits.
As the final deal was put before the board, no mention was made of Thornton's past tenure with the agency nor of his connection to Meeker.
And of course that vile word "billboard" was never uttered.
However, Meeker's staff did finally admit that the gargantuan flashing devices mounted on conservation lands would carry public-service announcements only about five percent of the time, max.
The other 95 percent would be commercial advertisements, digitally rotating every six seconds. Not too distracting for motorists, right?
Once the Post got the story, all that remained was to gather the indignant denials.
Thornton, who has billboards in Louisiana and Ohio, declared he did nothing wrong — there were no secret deals, and he didn't speak to a soul at the water district before his company got the contract.
His buddy Meeker at the water agency said the same thing. Favoritism? Naw, it's just a big, happy coincidence.
Former House Speaker Cannon, who now has his own "consulting" firm, says that while he's good friends with Thornton, he had nothing to do with slipping the unusual billboard provision into the funding bill.
Cannon's account is disputed by a fellow Republican, Sen. Paula Dockery, who says the then-Speaker himself was behind the billboard amendment.
Still, knowing how a fix was arranged doesn't make it any less outrageous.
Unless the water district's governing board reverses itself, electrical billboards (and their power lines) will soon sprout on state environmental lands in Broward, Palm Beach, Lee, Martin, St. Lucie, Collier, Orange and other counties.
The signs are exempt from other billboard regulations, so they can be as obtrusive as the contractors want. (The city of Boca Raton has already threatened legal action.)
For their part, state water managers say they'll place the ever-strobing structures along busy roadways where other billboards already exist, not in areas with sensitive ecosystems.
No matter where the signs end up, none of those flashing highway messages will say, "SCREWED AGAIN, SUCKERS!"
Not even for six honest seconds.
(Carl Hiaasen is a columnist for the Miami Herald. Readers may write to him at: 1 Herald Plaza, Miami, Fla., 33132.)
(c) 2013, The Miami Herald Distributed by Tribune Media Services Inc.
Photo by "orangejack" via Flickr.com