Canada To End Bombing Missions In Iraq And Syria
@reuters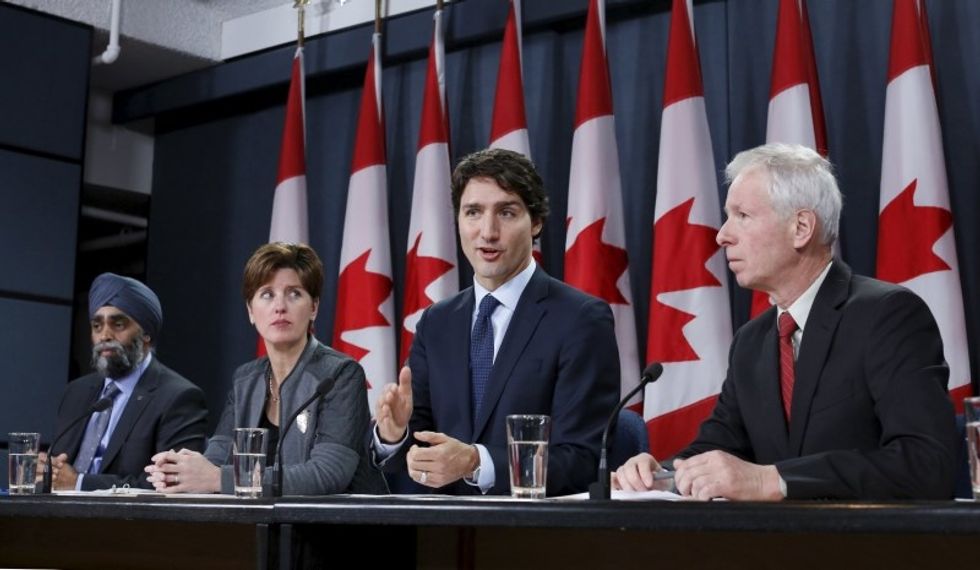 By David Ljunggren
OTTAWA (Reuters) – Canadian Prime Minister Justin Trudeau said on Monday Canada would pull out six jets that have been bombing targets in Iraq and Syria, ending a controversial combat role in the fight against Islamic State.
Trudeau's Liberals won an election last October promising to withdraw the jets but came under pressure from allies who feared the decision could weaken efforts to combat the militant group. Bombing began in November 2014 under the previous Conservative government.
"We can't do everything… we were guided by our desire to do what we could do best to help in the region and to do it in the right way," Trudeau told a news conference.
"The people terrorized by (Islamic State) every day don't need our vengeance, they need our help."
Canada will end its bombing missions by Feb. 22 but keep two surveillance planes in the region as well as refueling aircraft, and triple the number of soldiers training Kurdish troops in northern Iraq to about 200.
Officials in the United States welcomed the announcement, which came after sustained diplomatic pressure from major allies to persuade Canada to do as much as possible.
"I'm confident we are going to continue to have discussions with the Canadians about additional steps they can take to further enhance our counter-ISIL efforts," said White House spokesman John Earnest.
He said Trudeau had talked to Obama on Monday. The two will meet in Washington next month.
Canada's decision came as the Syrian army advanced towards the Turkish border on Monday in an offensive backed by Russia and Iran.
Trudeau said the new mission would be engaged for at least two years and then be re-evaluated. The best way to promote long-term stability was to help local people fight to get their territory back, he added.
Canadians' appetite for foreign military missions dropped after 10 years of involvement in Afghanistan that ended in 2011, during which 158 soldiers were killed.
Last March, one Canadian soldier died and three others were injured in a friendly fire incident in Iraq.
Defense Minister Harjit Sajjan conceded there would still be risks for the trainers.
"This is a conflict zone and a very high threat environment," he said by phone.
Opinion polls show Canadians are sharply divided over the role of the armed forces in the fight against Islamic State.
The Conservatives said the announcement was "a shameful step backward" from Canada's military tradition.
(This version of the story was corrected to make clear Canadian bombing mission started in November 2014, not April 2015, paragraph 2)
(Additional reporting by Andrea Hopkins in Toronto and Doina Chiacu in Washington; Editing by James Dalgleish)
Photo: Canada's Prime Minister Justin Trudeau (2nd R) speaks during a news conference with Defence Minister Harjit Sajjan (L), International Development Minister Marie-Claude Bibeau (2nd L) and Foreign Minister Stephane Dion in Ottawa, Canada, February 8, 2016. REUTERS/Chris Wattie