Canadian PM Trudeau Blasts Trump Tariffs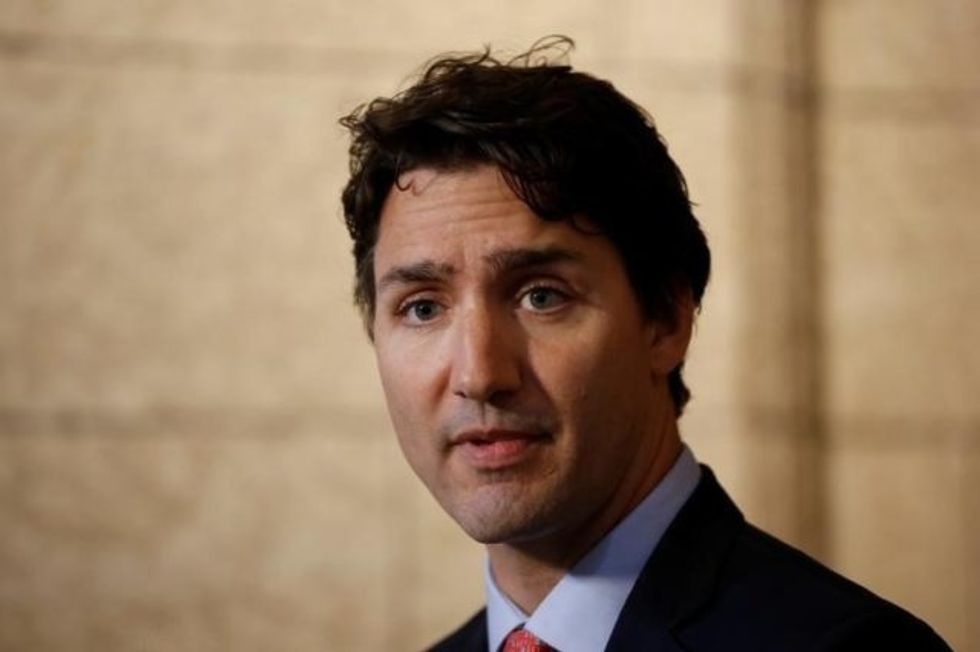 Reprinted with permission from AlterNet.
Canadian Prime Minister Justin Trudeau is speaking is defiant terms about President Donald Trump's decision to levy tariffs against the United States' northern ally, a policy that requires invoking laws to essentially declare Canadian trade with the U.S. to be a national security threat.
This fact — and Trump's inability to communicate his fundamental objectives in the negotiations — have been frustrating and "insulting" to the prime minister.
"The idea that our soldiers, who have fought and died together on the beaches of World War II, on the mountains of Afghanistan, and have stood shoulder to shoulder in some of the most difficult places in the world, that are always there for each other, somehow … this is insulting to them. The idea that the Canadian steel that's in military vehicles in the United States, the Canadian aluminum that makes your fighter jets, is somehow now a 'threat'…" he said in an interview with MSNBC's Chuck Todd on "Meet the Press."
"Next week, we're hosting a summit of the G-7 of world leaders, and the airfield, the military base that Air Force One is going to land in was put there in World War II to protect an aluminum smelter that was providing to the military effort," Trudeau added. "The idea that we are somehow a national security threat to the United States is quite frankly insulting and unacceptable."
Asked what he thought Trump wanted with these heavy-handed tactics, Trudeau offered a surprising answer: "I don't know."
He continued: "The reason I don't know is because he's talked about the fact of this, he's worried about trade surpluses, trade deficits around the world. Well, they have a $2 billion surplus on steel with us. So it's not like the trade is imbalanced against the U.S. favor on this."
Watch the clip below:
WATCH: In an exclusive interview with Meet the Press, Canadian Prime Minister Justin Trudeau fires back on President Trump's tariffs on steel and aluminum and says he doesn't know what the president wants from Canada in proposing the tariffs. #MTPpic.twitter.com/2KvrHw7p0f

— Meet the Press (@MeetThePress) June 1, 2018
Cody Fenwick is a reporter and editor. Follow him on Twitter @codytfenwick.