Cardinals' Craig Could Serve As Designated Hitter
@AFP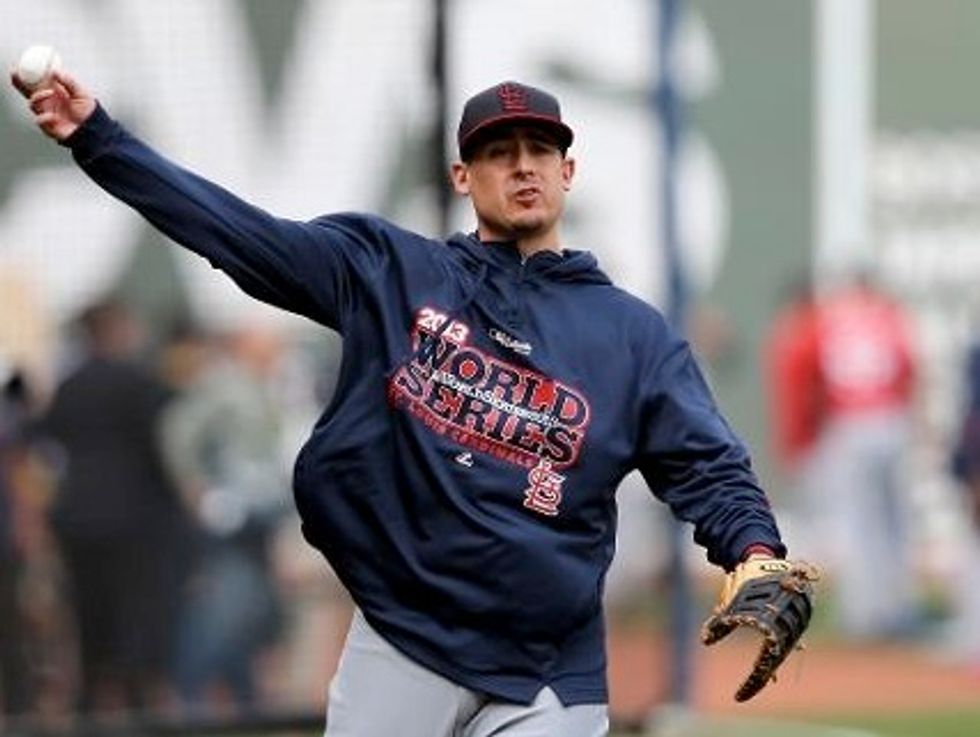 Boston (AFP) – St. Louis' offence should get a boost from the return of infielder Allen Craig who is expected to take on the added role of designated hitter for the Cardinals in the World Series.
Craig finished the season hitting .315 overall with a team-leading 97 RBIs and a superb .457 batting average with runners in scoring position.
That would make him the ideal candidate for designated hitter in the first two games of the Major League Baseball's championship series which begins Wednesday at Fenway Park in Boston.
"We've gotten here as an offence doing what we do, and focusing on our approach," said Craig, who has not played since September 4 due to a fracture in his left foot. "We are just riding with that."
The current designated hitter system — which was implemented in 1986 — allows for designated hitters on both teams in the American League cities and no designated hitters in the National League city.
The 109th World Series pits the two teams with the best record in the MLB going head-to-head. Both teams finished first in their leagues with 97 wins and 65 losses.
Boston has won seven World Series titles but hasn't been victorious since sweeping the Colorado Rockies in 2007, while the Cardinals have won 11 crowns with their last coming just two years ago against the Texas Rangers.
Whoever wins this best-of-seven set will have the most championship titles (three) over the last 10 MLB seasons.

Just three of the Cardinals have played before at Boston's historic Fenway Park which boasts a unique 11.33 metre (37 foot) high wall in left field dubbed the "Green Monster." There is nothing else like it in North American baseball and it can be a thorn in the side of visiting teams to Fenway, especially if their outfielders aren't familiar with the way the ball careens off it.
"The Green Monster is what it is," said Craig, who has never played at Fenway before. "It is out there and it can work to your benefit in some circumstances but it is not something we are going to try to take advantage of."
The Cardinals struggled at the plate in the National League Championship Series before beating the Los Angeles Dodgers in six games.
Even if the Cardinals don't win the 2013 World Series, nobody can say Carlos Beltran didn't pay his dues to get there.
Beltran, who has played 17 years in the majors, is hoping his first trip to the World Series is a successful one.
He can inflict damage from either side of the plate and is one of a trio of Cardinals who have saw action at Fenway before.
"During the regular season, we went through ups and downs and we stood together," said Beltran, who has driven in 12 runs for St. Louis in 11 post-season games. "We did it as a team, actually. It was fun just being able to watch the veteran guys try to help the younger guys — being able to see the younger guys coming along and just coming here and do their job. It feels great."
Though he is hitting just .256 in the 2013 post-season, Beltran is arguably the best playoff hitter of his generation. In 45 career playoff games, he has 37 RBIs.
Beltran boasts a career .327 average at Fenway with four home runs. The other St. Louis players who have played there are catcher Yadier Molina and Matt Holliday who each have one home run at Fenway.
AFP Photo/Rob Carr