Carson Cancels Iowa Campaign Events After Staff In Car Accident
@reuters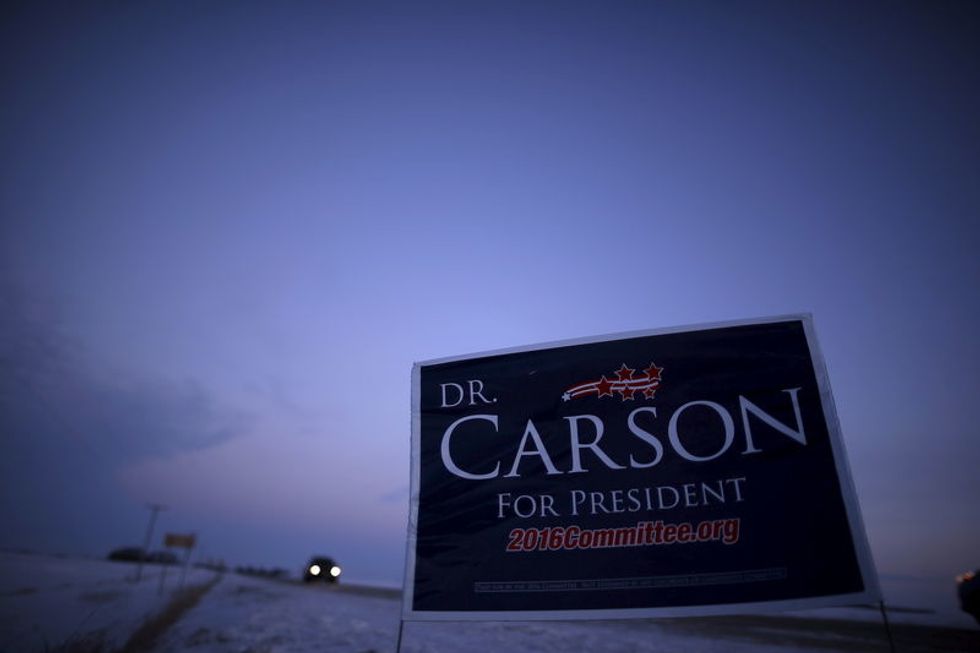 WASHINGTON (Reuters) — Republican presidential candidate Ben Carson canceled public events in Iowa on Tuesday after a van carrying three volunteers and a campaign staffer slid on ice, flipped on its side and was hit by another vehicle, his campaign said.
One of the volunteers was taken to a trauma center at the University of Nebraska Medical Center in Omaha, Nebraska, the Carson campaign said in a statement. The other three were evaluated at a hospital in Atlantic, Iowa.
Carson, a retired neurosurgeon, has spoken with the family of the volunteer being taken to Nebraska, as well as the attending physician, the campaign said.
"Dr. Carson has canceled all remaining campaign events today and will be traveling to Omaha this afternoon to be with the family during this difficult time," the statement said.
Carson is among a dozen Republican presidential candidates criss-crossing Iowa before the state's Feb. 1 caucuses, the nation's first contest to determine the party's nominee in November's presidential election.
(Reporting by Doina Chiacu; Editing by Alistair Bell)
Photo: A campaign sign for Ben Carson is seen on the side of the road in Clear Lake, Iowa, January 16, 2016. REUTERS/Jim Young