Carson's HUD Will Triple Rents On Low-Income Households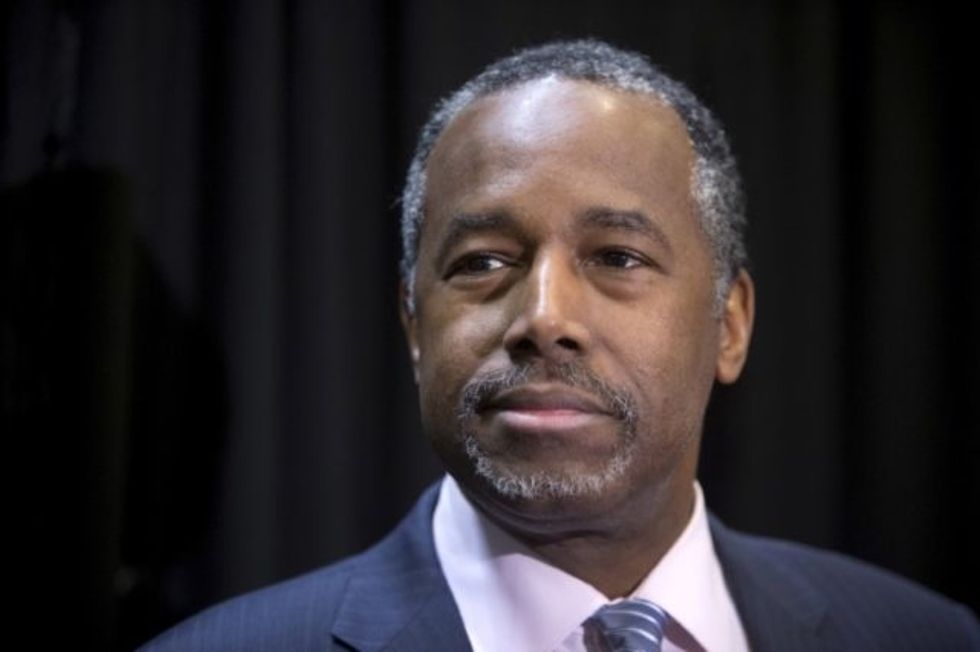 Reprinted with permission from Shareblue.com
Housing and Urban Development (HUD) Secretary Ben Carson is set to unveil a plan on Wednesday that will triple the amount low-income households are expected to pay for rent.
Carson's proposal is also expected to add work requirements for everyone who receives federal housing subsidies, according to the Washington Post. The latest figures show that about 75 percent of those receiving housing assistance are either working or recently worked.
The proposed overhaul, which is the latest move by the Trump administration to crack down on federal assistance for the poor, will affect an estimated 4.5 million American families who rely on housing assistance.
Right now, tenants pay 30 percent of their adjusted income toward rent, but Carson's proposal will raise it to 35 percent. That would cause rent payments for low-income families to rise from an amount not exceeding $50 per month to $150 per month, according to the Post.
In addition to tripling rent for poor people and imposing new work requirements on a population that is largely employed, the proposal will also eliminate deductions for medical and childcare costs that help determine rent contribution.
Carson thinks poor people don't want to earn more money because that would reduce their eligibility for federal assistance — a position he made clear during a hearing last month, when he suggested it was HUD's job to encourage poor people to not be so poor.
Asked how many people would lose housing under his proposed rent reforms, Carson claimed that tripling the amount poor people are required to pay in rent would not result in any loss of housing.
His rationale? Right now, poor people "don't want to make any more money," Carson said, because they don't want to pay more in rent. Therefore, according to his logic, making them pay more in rent will encourage them to make more money.
Carson's proposal to increase rent for low-income Americans comes just two weeks after Trump signed an executive order that seeks to reduce poverty by "empowering" individuals to join the workforce.
Also this year, the Centers for Medicare & Medicaid Services sent a letter to state Medicaid directors, telling them that states could start imposing new work requirements for Medicaid recipients. At least two dozen states are now moving to implement new rules that would allow them to kick people off Medicaid for failing to meet work requirements that are so strict, even people who are working regularly could lose access to Medicaid.
Meanwhile, House Republicans recently included a measure imposing stricter work requirements for people receiving food assistance as part of the 2018 farm bill.
All of these proposals rest on the false assumption that poor people are lazy and don't want to work, and that government assistance programs reward poverty and reduce the incentive to stop being poor.
Despite years of rigorous research showing that receiving government benefits has "little if any" impact on employment or work hours — and that imposing work requirements is ineffective — Republicans have continued to wage war on poor Americans, often invoking budget concerns to justify draconian cuts to federal assistance programs.
Of course, these budget concerns weren't an issue when Carson spent $31,000 in taxpayer money to buy a dining room set for his office, nor when HUD handed taxpayers the bill for new lounge furniture totaling $165,000.
Budget concerns also didn't seem to matter to the administration when Interior Secretary Ryan Zinke spent more than $139,000 on three sets of doors, or when EPA chief Scott Pruitt blew $43,000on a soundproof phone booth, or when other members of Trump's Cabinet billed taxpayers more than $2 million for lavish flights and private office upgrades — an amount that comes out to about 33 times what the average American family earned in 2016.
Apparently, the only thing that exceeds the Trump administration's corruption is its cruelty.