Cartoon Trump Returns To Tell Colbert How He'll Win Over Sanders Fans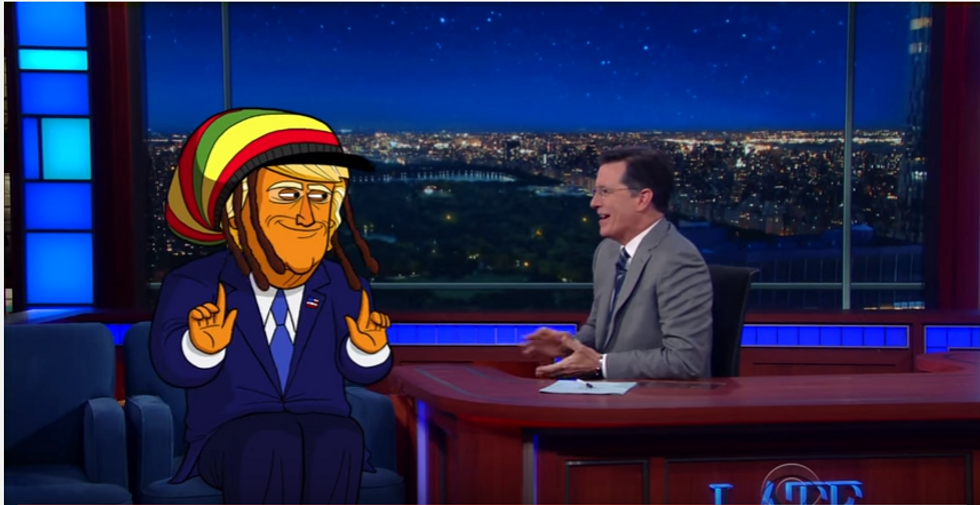 Cartoon Donald Trump made an appearance on The Late Show with Stephen Colbert on Thursday night, to explain his plan to win over Bernie Sanders supporters in the general election.
The appearance marks the first time the animated parody has appeared on the show since becoming "the party's undisputed heavyweight champion nominee." This time, Trump reveals that he has become a "Trumpstafarian" and will cover the wall he hopes to build along the U.S.-Mexico border with Phish stickers — two tactics he hopes will appeal to the young, liberal crowd that voted for Sanders in the Democratic primary.
The sketch comes after the real Trump said he would welcome Bernie supporters "with open arms" after Hillary Clinton became the presumptive Democratic nominee.
"I do very well with people who don't like me," cartoon Trump tells Colbert. "I'm telling you, the people who hate me, they love me."
Photo and video via YouTube