Christie Loves New Jersey — He Just Loves Oil Money More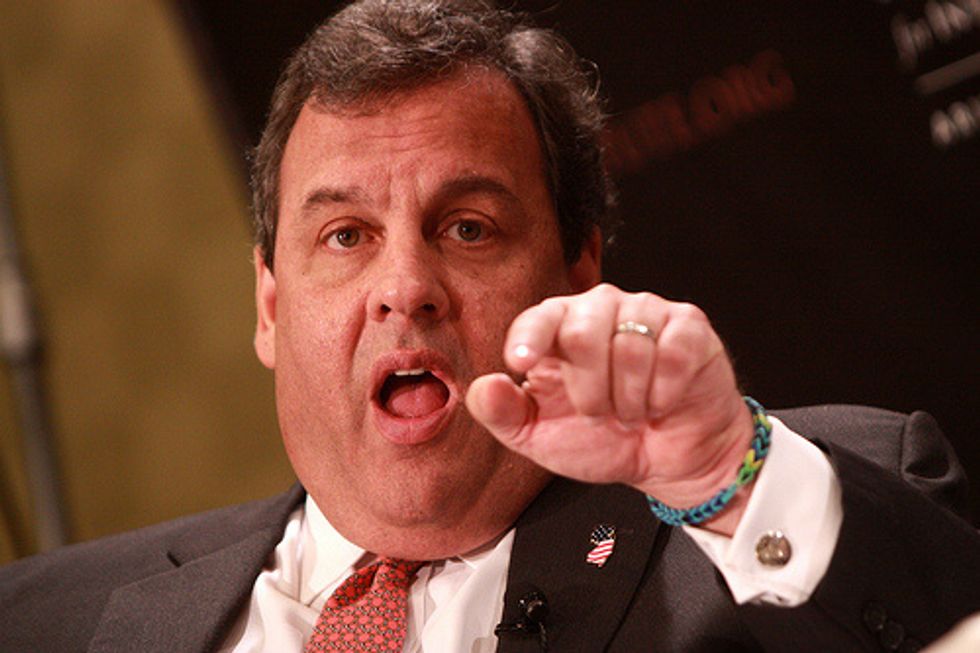 From his Springsteen fandom to his Jersey Shore style, nobody could possibly love the Garden State more than its governor, as he will inform you loudly and belligerently at any opportunity. The only exception is when a different kind of opportunity arises – to sell out the state's heritage and interests to the world's largest oil company.
ExxonMobil buried thousands of acres of Jersey waterfront and wetlands under petroleum waste, which outraged Christie's predecessor Jim McGreevey enough to sue the company, demanding nearly $9 billion in damages.
But Christie just settled the lawsuit for a fraction of that amount.
Why would the blustering governor do something like that, especially when his administration could use the cash to clean up an enormous fiscal mess? Well, it's easier to bully an ordinary citizen than stand up to an oil giant, of course. Especially after all those big Exxon checks showed up in the accounts of the Republican Governors Association—Chris Christie, chairman.
This morning on WNYC radio, our friend David Sirota and Debbie Mans of the New York/New Jersey Baykeeper organization explored how Christie sold out his home state, cheap. It's the latest gripping chapter in the serial horror story of Christie's ethics.
Photo: Gage Skidmore via Flickr