Clinton Breaks Silence On Keystone Pipeline, Opposes It
@reuters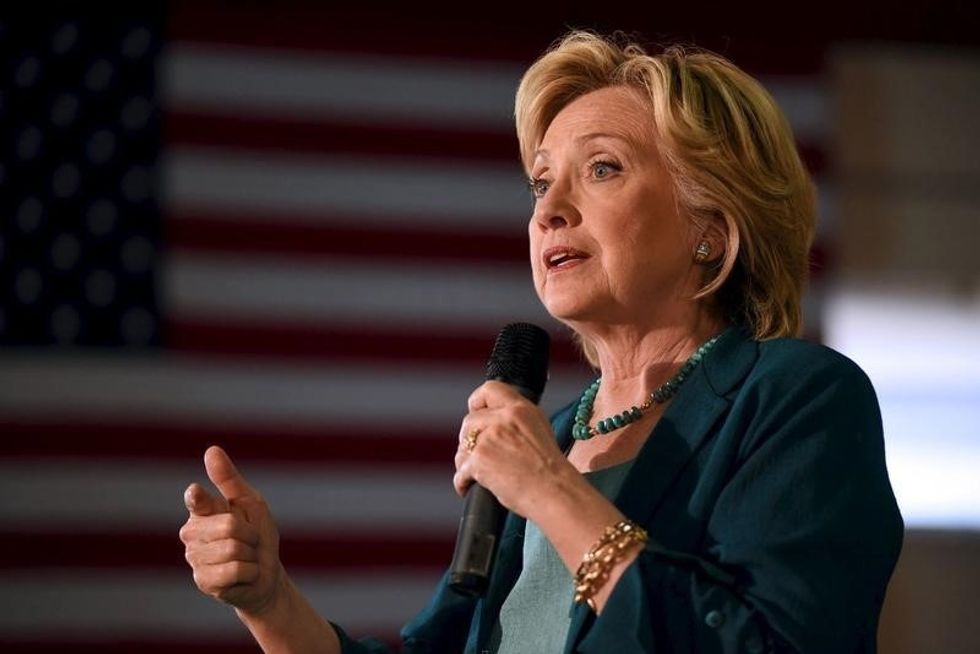 By Amanda Becker
DES MOINES, Iowa (Reuters) – Democratic U.S. presidential candidate Hillary Clinton, who has long avoided a firm position on the Keystone XL oil pipeline, broke her silence on Tuesday and said she opposed it.
"I have a responsibility to you and other voters," Clinton, a former secretary of state, said at a town hall event in Iowa about TransCanada Corp's project to bring Canadian oil to refineries on the Gulf of Mexico via Nebraska.
"I think it is imperative that we look at the Keystone pipeline as what I believe is the distraction from the important work we have to do to combat climate change."
"Therefore, I oppose it," she said.
Environmental activists close to Clinton's campaign said the timing of her remarks was driven by her desire to make clear her opposition before the Oct. 13 Democratic debate. Senator Bernie Sanders, who is running against Clinton for the Democratic presidential nomination, opposes the pipeline and had urged her to take a position on the project.
Clinton's opinion about the pipeline has been closely watched. In 2010, as secretary of state, she said she was inclined to approve it. Asked repeatedly about the project since she entered the race in April, she has declined to state her stance.
Keystone XL supporters say the pipeline would increase North American energy security and provide thousands of construction jobs. Opponents say it would increase greenhouse gas emissions by speeding development of Canada's oil sands.
President Barack Obama is expected to make a decision in coming months on the pipeline that has been pending for seven years.
(Reporting by Amanda Becker in Des Moines and Timothy Gardner and Alana Wise in Washington; Editing by Tim Ahmann and David Gregorio)
U.S. Democratic presidential candidate Hillary Clinton speaks at the Community Forum on Substance Abuse at The Boys and Girls Club of America campaign event in Laconia New Hampshire, September 17, 2015.    REUTERS/Faith Ninivaggi 
This post has been updated.