Congress Curbs NSA Access To Phone Records While Resurrecting Spying Powers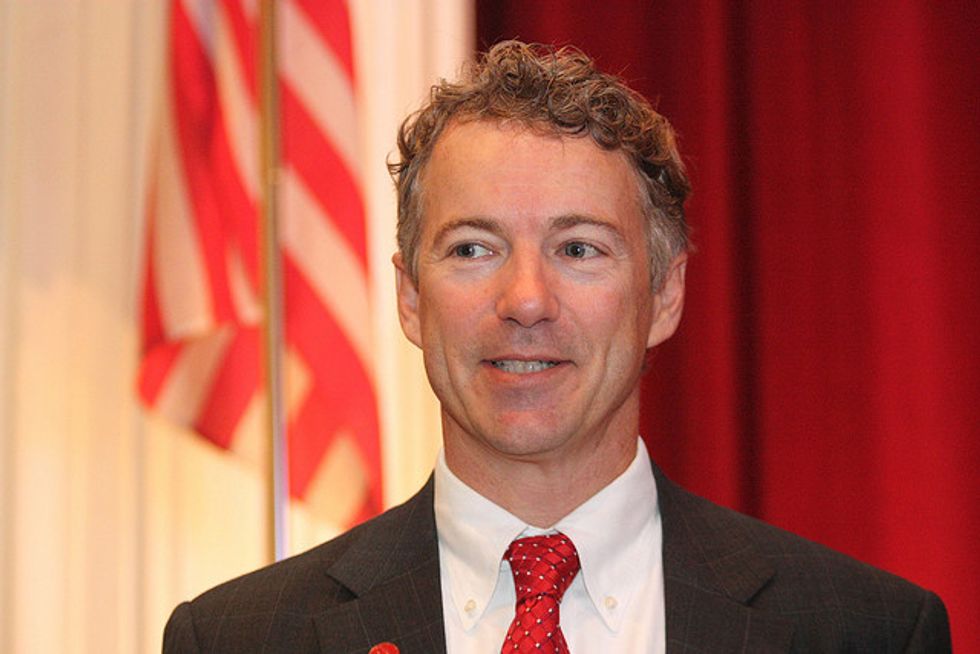 By Sean Cockerham and William Douglas, McClatchy Washington Bureau (TNS)
WASHINGTON — Congress approved a sweeping overhaul of the government's access to Americans' phone records on Tuesday, two days after Kentucky Sen. Rand Paul's opposition to the bill forced National Security Agency surveillance powers to go dark.
The Senate overwhelmingly passed the USA Freedom Act, which would renew Patriot Act provisions that expired on Sunday night but start a six-month process of taking phone records from the government and leaving them with the phone companies. The NSA could access the data on a case-by-case basis with a secret court order.
"It's extremely significant, that for the first time since 9/11, Congress is enacting legislation that would actually limit intelligence authorities rather than dramatically expanding them, which has been the trend," said Elizabeth Goitein, a national security expert at New York University Law School's Brennan Center for Justice.
The 67-32 vote comes two years after whistleblower Edward Snowden revealed the existence of the government's phone data collection program. Several senators called him a traitor on Tuesday, but the changes to the NSA's bulk collection of phone records wouldn't have happened without him.
Jameel Jaffer, the American Civil Liberties Union's deputy legal director, called the bill "a testament to the significance of the Snowden disclosures" but said it's just a start.
"The bill leaves many of the government's most intrusive and overbroad surveillance powers untouched, and it makes only very modest adjustments to disclosure and transparency requirements," he said.
The bill already passed the House of Representatives and now goes to the president to be signed into law. White House press secretary Josh Earnest said the president would quickly sign the bill "and give our law enforcement professionals, once again, tools that they say are critical to their efforts to keep the country safe."
Paul, who is running for the Republican nomination for president, and other privacy advocates argued the bill didn't go far enough to keep the NSA from accessing Americans' phone records, including the numbers, time, and duration of calls.
Paul released a fundraising television ad on Tuesday in which a voice declares that "when government illegally collected our phone records, Rand Paul took a stand, defended our rights, and stopped them."
His delaying tactics angered other Republican senators, though, and only succeeded in making the NSA surveillance program lapse for a couple of days.
Earnest took a swipe at Paul, saying there are "members of the United States Senate who look for an opportunity to build a political advantage, to gain a political advantage, and they apparently concluded that the risk was worth it." The bill was sold as a compromise, with President Barack Obama and Republican House leaders telling the Senate to pass it without any changes.
But hawks in the Senate, led by Majority Leader Mitch McConnell (R-KY) made a final attempt Tuesday to change the bill, pushing to delay the transition to the new phone record collection system and remove a requirement that the Foreign Intelligence Surveillance Court make some surveillance orders public.
The Senate voted down each of McConnell's amendments, another major defeat for the powerful majority leader, who was first outmaneuvered by Paul into letting the NSA spy powers lapse and then forced to accept a bill he didn't like.
"It does not enhance the privacy protections of American citizens. And it surely undermines American security by taking one more tool from our war fighters at exactly the wrong time," McConnell said.
Continue reading

House Speaker John Boehner (R-OH) disagreed, saying in a statement that "this legislation is critical to keeping Americans safe from terrorism and protecting their civil liberties."
Sen. Dianne Feinstein of California, the top Democrat on the Senate Intelligence Committee, said in a written statement that the bill was necessary to pass.
"The vote I cast today wasn't on the basis that this bill was perfect, but that this bill was the best opportunity to quickly get these programs back up and running," she said. "I believe we can make further changes to the program, but also think the Senate was right in preserving this program."
Denise Zheng, deputy director of the Strategic Technologies Program at the Center for Strategic & International Studies, a Washington think tank, predicted this week's congressional action and said the debate is only the beginning when it comes to national security and surveillance issues.
"I think it's going to lead to more reform," Zheng said. "There's still a lot of surveillance issues, both domestic and foreign, that still need to be addressed."
One is so-called end-to-end encryption. Major technology companies and civil liberties groups are pressing the White House to back end-to-end encryption — a system of communication in which only the sender and receiver can read messages — on electronic devices.
"A lot of companies are deploying end-to-end encryption," Zheng said. "There's no prohibition on end-to-end encryption."
But FBI Director James Comey has been a critic of stronger encryption, saying it makes it more difficult to track potential terrorists and other lawbreakers.
And Congress will have to deal with FISA again. Section 702 of the Foreign Intelligence Surveillance Act — which allows the NSA to collect information on non-U.S. citizens located abroad — is set to expire in June 2017.
"I think that the current debate Congress has engaged in has been healthy," Zheng said. "Do I think that some of the tactics by a couple of people on the Hill make sense? I wouldn't say that."
(Anita Kumar contributed to this report.)
(c)2015 McClatchy Washington Bureau. Distributed by Tribune Content Agency, LLC.
Photo: Rand Paul for U.S. Senate, via Flickr