Congress Full Of Ideas For Handling Russia, But Little Agreement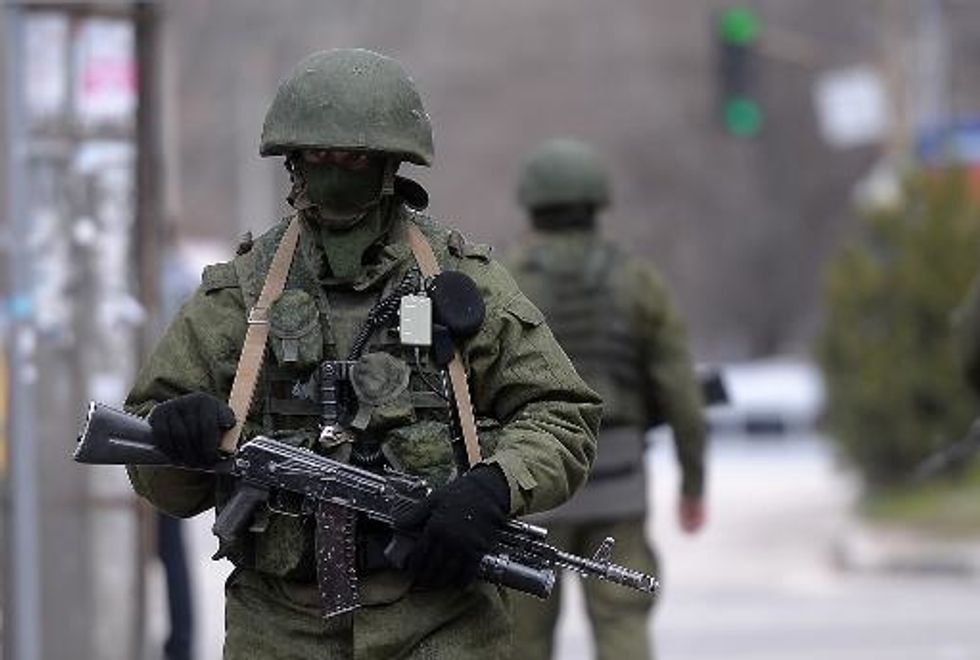 By Lisa Mascaro, Tribune Washington Bureau
WASHINGTON — Lawmakers are hammering President Barack Obama for a stronger U.S. response to the crisis in Ukraine, but Congress has so far been unable to provide a unified course of action amid its own partisan divisions in an election year.
Various proposals are being floated in Congress to shore up the new Ukrainian government and punish Russia for its move toward annexation of Crimea.
Republicans want to expand U.S. natural gas exports to Europe to reduce Western allies' reliance on the flow of fuel from Russia.
Democrats want to bolster the loan-making authority of the International Monetary Fund and are pushing for tougher enforcement actions against Russia in the World Trade Organization for previous rule violations.
"I've asked the House committees to examine additional steps that can be taken to impose greater costs on Russia," Majority Leader Eric Cantor, R-Va., said Tuesday.
But the proposals may do more to bolster lawmakers' standing at home than influence actions abroad.
Loosening federal licensing regulations for liquefied natural gas facilities, for example, is popular with industry groups, but it would take years before supplies could flow to allies, experts said.
Even a bipartisan measure Congress is considering to slap sanctions on Russian officials and provide $1 billion in loan guarantees to Ukraine has hit political roadblocks.
The Senate is expected to pass the measure when Congress returns to session next week, despite objections from some Republicans over the Democratic-backed IMF provisions.
But the legislation will likely run into resistance in the House, where Republicans object to paying for the aid with funds from dormant Pentagon accounts.
Faced with a stalemate, Sen. John McCain, R-Ariz., who led a bipartisan group of senators to Ukraine last week with Sen. Richard Durbin, D-Ill., released a to-do list Tuesday of potential steps Congress and the administration can take to stem the crisis.
Among them: Send Ukraine food, fuel, spare parts, humanitarian aid and "modest" military assistance, in the form of small arms and ammunition. He said the aid should focus particularly on troops and civilians in the eastern part of the country, which could face further Russian incursions.
But such aid would still probably face a battle in Congress over how to pay for it.
AFP Photo/Filippo Monteforte