Congress Just Sent A Resolution Opposing White Supremacy To Trump's Desk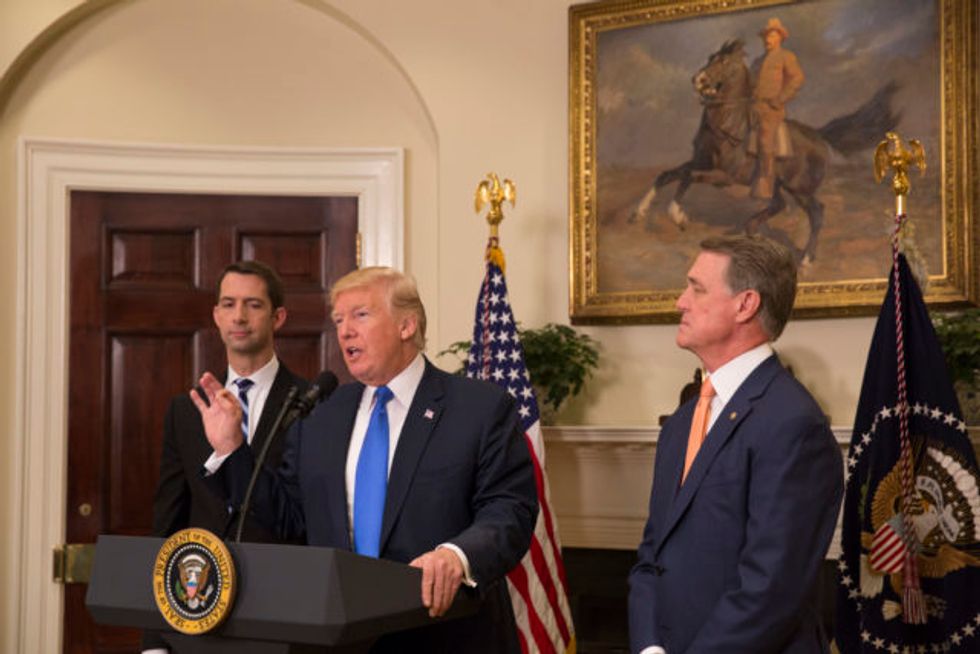 Reprinted with permission from AlterNet.
A resolution offering forceful condemnation of white supremacists, neo-Nazis and other hate groups was passed unanimously by both chambers of Congress and sent to President Donald Trump's desk on Tuesday.
The language leaves no room for equivocation, explicitly condemning the vehicular killing of Heather Heyer as a "domestic terrorist attack."
NBC News reports that the resolution "urges the Trump administration to speak out against hate groups that espouse racism, extremism, xenophobia, anti-Semitism and white supremacy."'
It also requests that Trump's administration instruct the Justice Department and federal agencies to devote "all available resources" to confronting "the growing prevalence of those hate groups in the United States."
Chris Sosa is an associate editor at AlterNet. His work has appeared in Mic, Salon, Care2, Huffington Post and other publications. Previously, he was a campaign specialist and media spokesperson for People for the Ethical Treatment of Animals. Follow him on Twitter @ChrisSosa.