Congressional Republicans Seek To Cut Food Stamps, Harming Trump Voters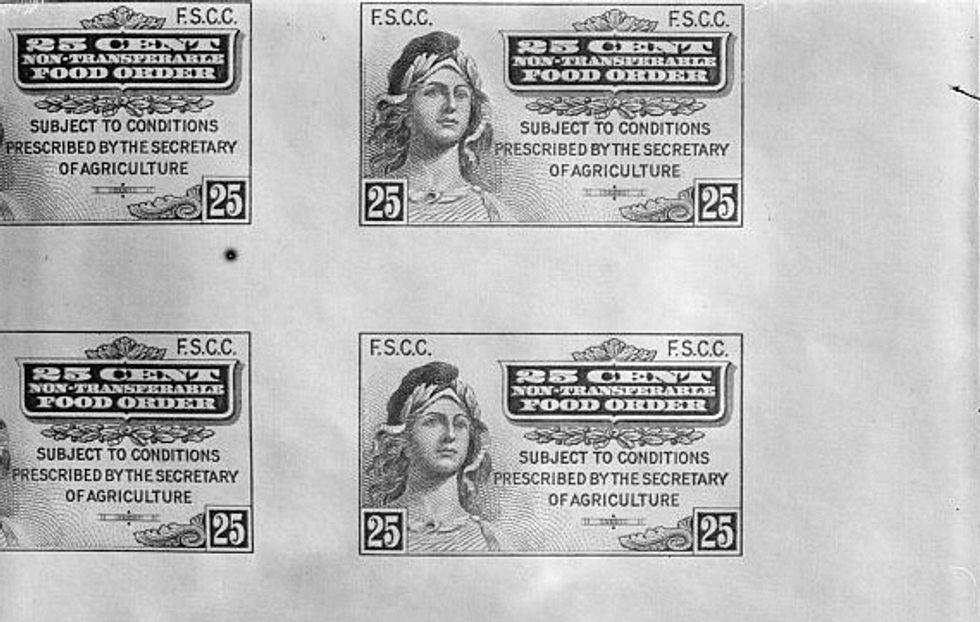 Republicans may have failed to kick needy Americans off food stamps during Trump's first two years in office — but that doesn't mean they're giving up.
Sixty-five Republican members of Congress wrote a letter to Trump Secretary of Agriculture Sonny Perdue on Tuesday supporting Perdue's plan to create work requirements for people to receive food stamps.
In the letter, Republicans peddled insulting, inaccurate myths about food stamp recipients, such as claiming they're lazy and choose not to work because food stamps have become their "way of life" rather than a short-term fix when they're in a financial bind.
This simply isn't true. More than half of beneficiaries are children who can't work in order to feed themselves, and the average length of participation in the program is seven to nine months.
The GOP lawmakers argued that food stamps have "disincentivized self-sufficiency," which they claim is a "significant problem" that can only be solved with onerous work requirements. They say their plan to institute work requirements would save $15 billion over 10 years, or $1.5 billion annually.
To put that yearly amount into perspective, the tax scam Republicans passed adds at least $1.3 trillion to the deficit over the course of 10 years. Cutting food stamps to poor Americans would be a minuscule fraction of the cost the GOP incurred to give tax breaks to the richest in the U.S.
Work requirements are also a pernicious way to "save" money, since all they do is deny people the benefits they need without actually encouraging more people to work.
The "problem" Republicans lay out in their letter isn't really a problem. Rather, it's a long-stated goal of Republicans like now-former Speaker Paul Ryan and Trump — who has been demanding work requirements since he took office.
Republicans, however, failed to get their precious work requirements into the farm bill that passed Congress in 2018. That's why they are now resorting to changing the rules via regulations — a tactic that Trump and the GOP relentlessly attacked former President Barack Obama for using.
The ultimate irony here is that Trump's own supporters may be hurt most by any food stamp work requirement changes.
A report in May 2018 found that food stamp work requirements "would disproportionately affect low-income residents in states that supported Donald Trump for president."
Unfortunately for those folks, you get what you vote for.
Published with permission of The American Independent.