Conservative Author: Trump's Obstruction 'In Plain Sight'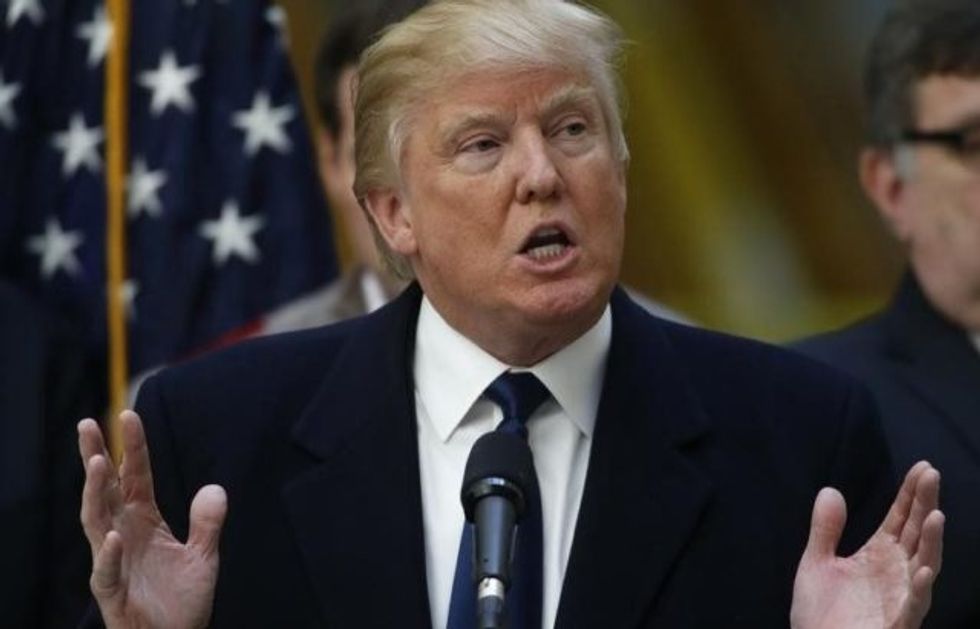 Reprinted with permission from AlterNet.
Conservative writer Max Boot argued in a Washington Post column Wednesday that President Donald Trump's latest attack on the Russia investigation is yet another "smoking gun" among many that demonstrate his criminal culpability.
While many political observers and critics of the president appear to be hoping for some major revelation to come down the pike that will substantially damage the president, as Boot argues, all the necessary information to determine he committed a crime is out in public.
"The impeachment proceedings would have already started if congressional Republicans weren't colluding with Trump to obstruct justice," he writes.
The latest development came Wednesday morning when Trump tweeted that Attorney Jeff Sessions — who is recused from overseeing the Russia investigation — should end the special counsel Robert Mueller's work.
"When the president tells his attorney general he 'should' stop an investigation of his alleged misconduct, that is strong evidence of obstruction of justice," writes Boot. "It doesn't matter, from a legal perspective, whether the directive is whispered in secret or shouted for all to hear. It doesn't even matter whether the investigation is actually stopped or not. A crime is still a crime even if it's not carried out to a successful conclusion."
Press secretary Sarah Sanders tried to claim that Trump's tweet was just an opinion, not an order. But Boot argues that telling a subordinate they "should" do something is much more than expressing an opinion, as anyone can see when they imagine how they would react when their boss says something "should" be done.
And, as Boot pointed out, Secretary of State Rex Tillerson was fired over Twitter, so it's clear Trump uses the platform for official acts.
Boot argues that there are many acts on the president's part that constitute obstruction of justice.
A great deal of this incriminating material is available to anyone with a Twitter account. Here is Trump quoting an attack against his own attorney general: "The recusal of Jeff Sessions was an unforced betrayal of the President of the United States." Attacking the special counsel: "Bob Mueller is totally conflicted, and his 17 Angry Democrats that are doing his dirty work are a disgrace to USA!" Attacking Deputy Attorney General Rod J. Rosenstein: "Mueller is most conflicted of all (except Rosenstein who signed FISA & Comey letter). No Collusion, so they go crazy!" Attacking the FBI and the Department of Justice: "the DOJ, FBI and Obama Gang need to be held to account."
He also notes that Trump doesn't have to be successful at obstructing justice to violate the law, he must simply "'endeavor' by 'any threatening letter or communication' to 'influence, intimidate or impede' an officer of the court."
Cody Fenwick is a reporter and editor. Follow him on Twitter @codytfenwick.