Conservative Warns Trump Is 'Existential Threat' To US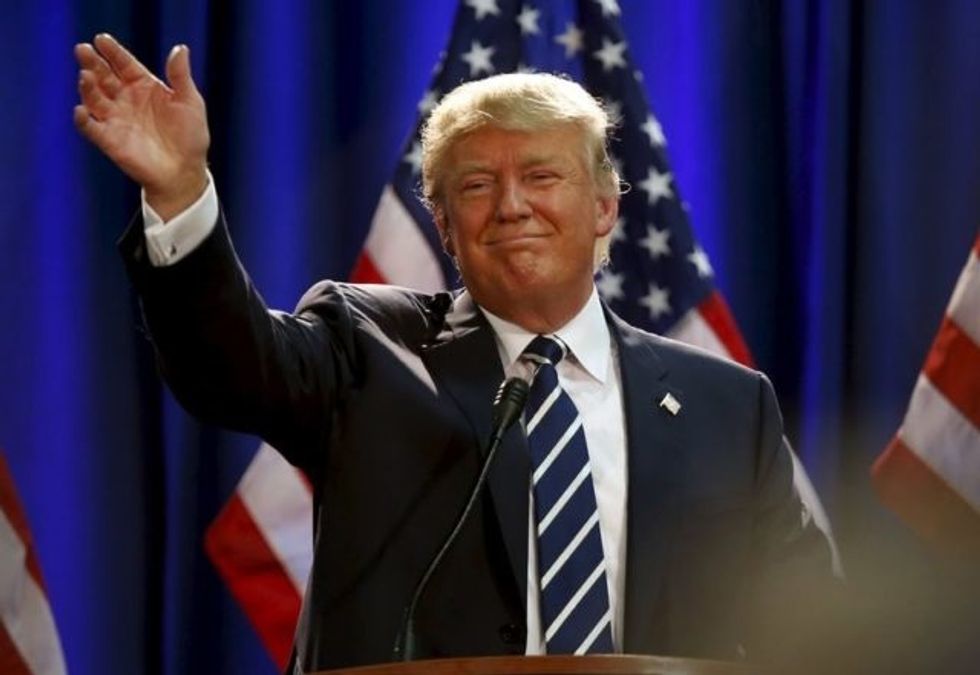 Reprinted with permission from AlterNet.
In an article for the Guardian on Sunday, conservative Charlie Sykes slammed Donald Trump for his performance Monday at a press conference with Russian President Vladimir Putin—and warned the president poses a unique danger to the United States.
Referencing Trump's declaration—alongside Putin—that he holds both the United States and Russia accountable for attacks on the United States, the annexation of Crimea and the crisis in Syria, Sykes noted no other president would have been able to make such an outrageous claim.
"It is impossible to imagine Reagan or, frankly, any other US president, giving that answer, and it is easy to imagine the outrage among conservatives if Barack Obama had uttered those words," Sykes wrote. "This was not an errant tweet, or one of Trump's random insults, outrages or assaults on the truth. Trump's behavior risked undermining the global world order, alienating our friends and emboldening our enemies."
Sykes explained that Trump supporters point to "to tax cuts, rollbacks in regulation and Trump's appointments of conservative judges" when forced to defend his actions.
"But last week reminded us how many of their values they have been willing to surrender," Sykes wrote. "Moral relativism and its cousin, moral equivalency, are not bugs of the Trump presidency; they are central to its diplomatic philosophy. Unfortunately, polls suggest that many conservatives are OK with that, despite the betrayal of what were once deeply held beliefs."
Sykes said the press conference with Putin "ought to have been a clarifying moment," explaining "Trump was supposed to be the Man on the White Horse who promised that he alone could solve all of our problems."
"Instead, he looked like Putin's caddy," Sykes added.
The conservative writer explained that "many conservatives have confused the swagger of the schoolyard bully with actual strength." But, what they got from the Putin summit was a deferential Trump.
"We saw how Trump behaves when he's confronted by an even bigger bully," Sykes wrote. "He groveled, and then hedged, then tried to walk it all back with the absurdly laughable claim that he confused the word 'would' for 'wouldn't.'
"Last week reminded us that there is nothing normal about Donald Trump or the existential threat he represents," Sykes declared. "It is long past time for conservatives and Republicans to recognize that."
Read the full article at the Guardian.
Elizabeth Preza is the Managing Editor of AlterNet. Follow her on Twitter @lizacisms.