Cooler Weather Could Help Contain California Fires
@AFP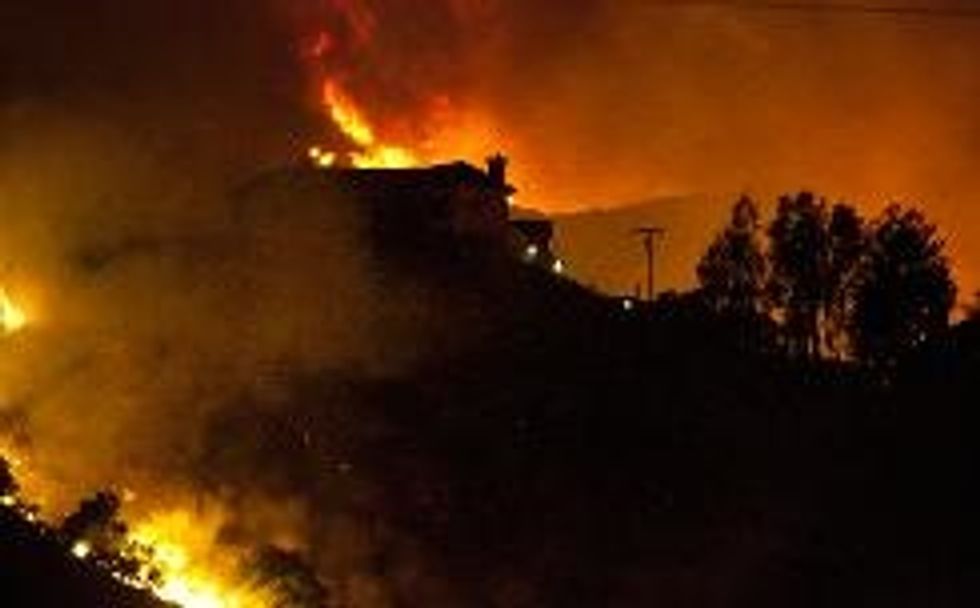 Los Angeles (AFP) – Firefighters battling blazes in southern California expressed optimism Saturday that cooler weather headed into the area could help their containment efforts.
The fires have killed at least one person and forced the evacuation of thousands more over the past few days, including at a major Marine Corps base.
Following sweltering temperatures, the National Weather Service announced that much-needed relief was headed to the hard-hit San Diego area.
Greatest cooling would be felt near the coast Saturday before spreading inland, it said.
"By Tuesday of next week, high temperatures are expected to be 10 to 20 degrees below average for this time of year. This is a drop of up to 40 degrees from the high temperatures this past Thursday at the peak of the heat," it said on its website.
That was welcome news for authorities on the ground, whose crews came face-to-face with so-called firenados — columns of rapidly rotating flames — at the height of the crisis.
These were whipped up by strong seasonal Santa Ana winds, which since appear to have subsided.
"The weather's on our side," Mike Mohler of Cal Fire, the Department of Forestry and Fire Protection, told CNN. "And I really feel, again cautiously optimistic, that we're going to turn the corner on these fires today, we hope."
"Really, what was pushing those fires was that offshore Santa Ana wind, and that has completely subsided," he said. "Right now, direct attack. Our focus is to get a containment line around all of the fires today."
Among the areas affected by the blazes is Camp Pendleton of the U.S. Marine Corps, situated near San Diego.
In a statement late Friday, it said one of its housing evacuation orders had been lifted while others remained in place.
Investigations are underway into what caused the fires.
A 57-year-old man was charged Friday with starting one of them, local police said.
The man, identified as Alberto Serrato, was allegedly seen stoking the flames of a small fire in the town of Oceanside on Wednesday. He pleaded not guilty to arson charges.
Arrested after he tried to flee, he faces up to seven years in prison if found guilty.
California and other western U.S. states are routinely hit with wildfires during the summer and fall, but blazes have recently occurred earlier in the year.
Photo: Jorge Cruz via AFP