Cosby Accuser: Verdict 'Restores My Faith In Humanity'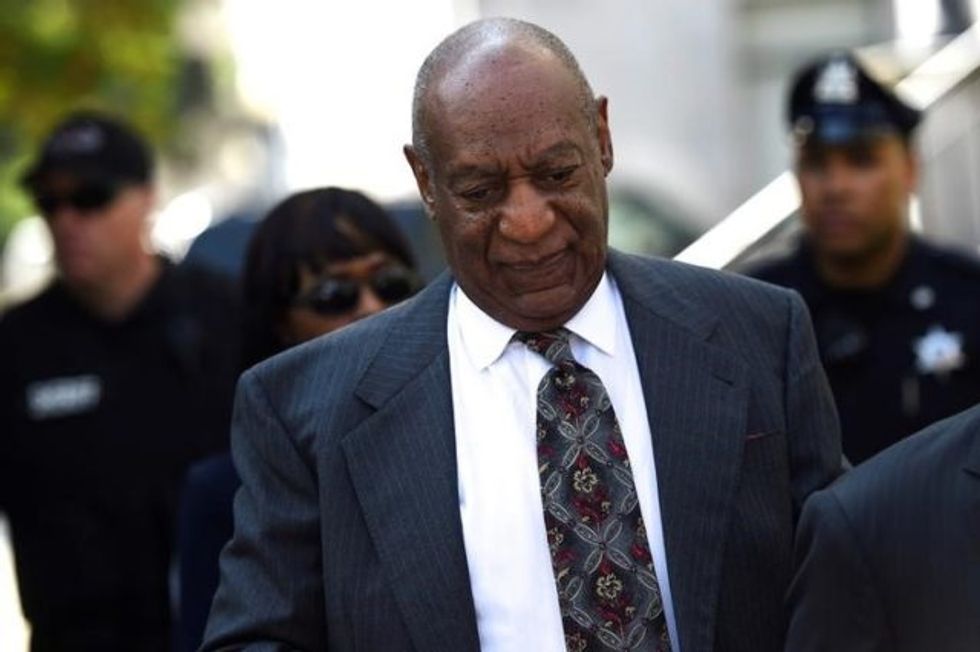 Reprinted with permission from AlterNet.
Lili Bernard, one of the many women who has accused Bill Cosby of sexual assault and rape, struggled to express her overwhelming emotions through tears of relief Thursday after the former sitcom star was pronounced guilty on three counts of aggravated indecent assault.
"I feel like my faith in humanity is restored," Bernard said. "This is a victory not just for the Commonwealth of Pennsylvania, not just for the victim in the case Andrea Constand, not just for the 62 of us publicly known survivors of Bill Cosby's drug-facilitated sexual crimes against women. But it's also a victory for all sexual assault survivors, female and male. It's a victory for womanhood."
Cosby was found guilty Thursday of crimes against Constand and could face ten years in prison for each count. Constand testified that Cosby drugged and sexually assaulted her at his home while she worked with the Temple University women's basketball team.
Bernard has said that Cosby drugged and raped her when she was on a guest star on his famous sitcom, "The Cosby Show."
Watch her emotional comments below:
Cosby accuser Lili Bernard speaks after guilty verdict: "I feel like I'm dreaming … I feel like my faith in humanity is restored." pic.twitter.com/8wPdvDb9ax

— NBC News (@NBCNews) April 26, 2018
Cody Fenwick is a reporter and editor. Follow him on Twitter @codytfenwick.