Could 'Jihadi Rehab' Work Better Than Incarceration?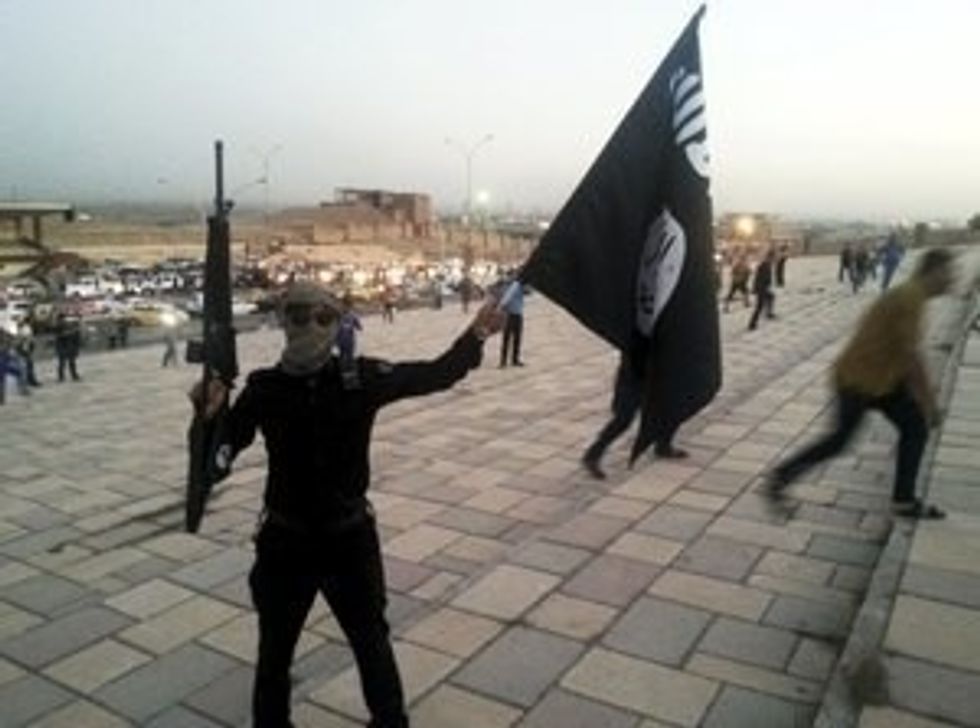 Indiana teenager Akram I. Musleh was arrested on Tuesday at Downtown Indianapolis' Greyhound station on a charge of material support of terrorism. Musleh had allegedly been trying to board a bus to New York before traveling to Morocco to join ISIS, something he had unsuccessfully attempted many times before.
As is usually the case, 18-year-old Musleh began engaging with extremist ideas through the internet and social media. According to court documents, he posted videos of terrorist leaders back in 2013. If convicted, Musleh could face up to 20 years in jail.
Just this month, three young men were arrested on similar charges in Minneapolis. With a large Muslim community, the state of Minnesota has seen many cases of young people radicalized by the Internet. According to a 2015 U.S. House Homeland Security Committee report, Americans from at least 19 states had tried to leave the country for Syria since 2011; 26 percent of them were from Minnesota.
It's worth thinking about the best solution for these cases of radicalization, especially when "material support of terrorism" can be a vague charge, and especially because it might not apply to those early in the process of radicalization, who could become extremists in the future.
Minnesota U.S. District Court Judge Michael Davis has tried an alternative approach in dealing with self-radicalized youth: de-radicalization.
In May 2015, when five Somali-Americans were accused of trying to join ISIS, Judge Davis considered keeping them at a halfway house instead of jail as they awaited trial. Months before that, he suggested the same for terrorism suspect Abdullahi Yusuf, who was kept in a halfway house where he received mentoring and studied Malcolm X, Martin Luther King, and the U.S. Constitution. Yusef was also encouraged to follow news coverage of his case in order to understand the effect his actions had on his community.
"You know, these are really young kids and in my heart I really believe that they fell for something. They need a chance to correct, to undo, what they did." said Yusuf's counselor Ahmed Amin, a local high school social studies teacher who works with Heartland Democracy, which runs a mentorship program aimed at young men susceptible to self-radicalization.
"I understand the difficulties of identity that lead people to join organizations like ISIS," Amin told NPR. "It is hard trying to live in two worlds. From 9 to 5 these kids have to live one way when they are at school, they are socialized to be American. And then they go home, learn to be religious and are trying to cope with that. It is harder than you'd think."
De-radicalization programs exist around the world, but it is not yet clear how effective they are.
Denmark, faced with disillusioned ISIS fighters coming back home, decided to try rehabilitation. In the nations' second largest city, Aarhus, returning fighters are eligible for help in obtaining a job, housing, education, and counseling. The UK has also tried "Jihadi Rehab."
In Saudi Arabia's Mohammed bin Nayef Center for Advice, Counseling and Care, terrorism suspects eat well, engage in the arts, and are allowed plenty of leisure activities, in an attempt to reintroduce them into society.
Badr al-Enezi was arrested on suspicion of terrorism in his twenties and did his time at the rehabilitation center. "What is the secret? It is that the ideas we carry cannot be cured by weapons only. It also requires an ideological cure," al-Enezi, who now serves as a mentor in the facility, said of the program.
Ideological rehabilitation could be a better antidote to extremist propaganda than incarceration — U.S. prisons abroad are often seen as recruiting centers for extremists. ISIS leader Abu Bakr al-Baghdadi is said to have been a studious, quiet young man until the U.S. invaded Iraq in 2003 and he landed in jail at Camp Bucca a couples years later.
Security officials that worked at the Iraqi prison have expressed that they are not surprised that a radical figure like al-Baghdadi would emerge from the camp. "Many of us at Camp Bucca were concerned that instead of just holding detainees, we had created a pressure cooker for extremism," Tweeted former U.S. Air Force security officer James Skylar Gerrond in July 2014.
Gerrond told Mother Jones that in an environment where inmates were isolated from loved ones, they turned to each other. The article further elaborates on the issue of radicalization in the camp:
Former inmates told Al Jazeera in 2009 that Camp Bucca, which closed in September of 2009 and transferred detainees to Iraqi custody, was an "Al Qaeda school," where extremists gave chalkboard lessons on explosives and suicide bombing techniques to younger prisoners. One former prisoner, Adel Jasim Mohammed, told the Arab news service that one extremist "stayed for a week and recruited 25 of the 34 detainees" he was grouped with. Mohammed said that the US military officials did essentially nothing to stop radicals from indoctrinating other detainees, though US military officials denied to Al Jazeera that jihadists had radicalized moderate prisoners there.
A fighter of the Islamic State of Iraq and the Levant (ISIL) holds an ISIL flag and a weapon on a street in the city of Mosul, Iraq, in this June 23, 2014 file photo.  REUTERS/Stringer/Files