Cowboys Owner Sued Over 'Sexual Assault': Report
@AFP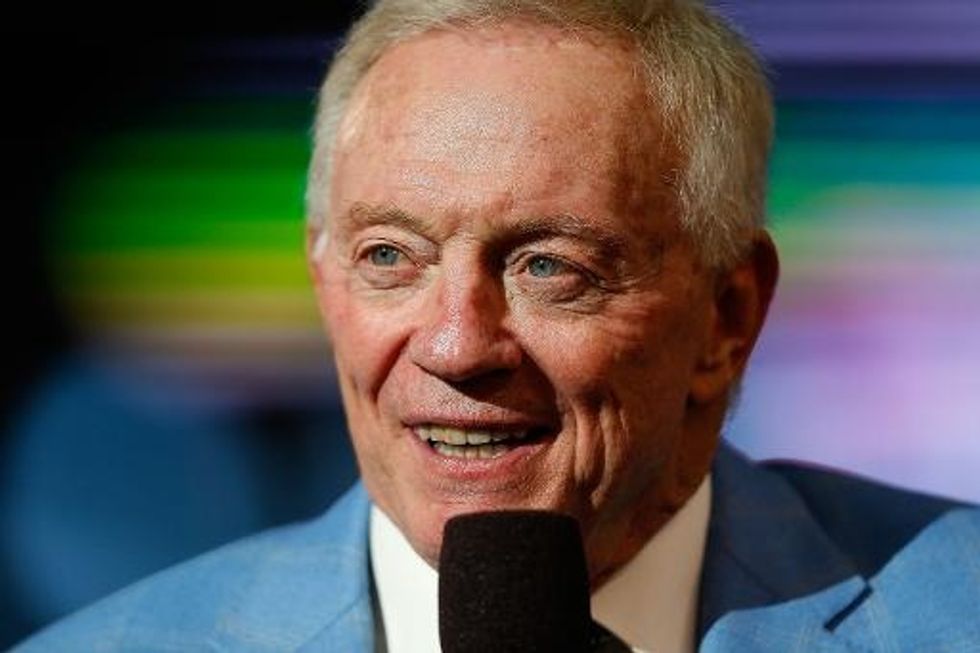 Dallas (AFP) — Dallas Cowboys owner Jerry Jones has been sued by a former exotic dancer for an alleged sexual assault in 2009 in a hotel bathroom, The Dallas Morning News reported.
The 71-year-old businessman, who bought the famed National Football League club in 1989, is being sued for more than $1 million in punitive damages by Jana Weckerly, a 27-year-old Oklahoma woman.
Weckerly accuses Jones of fondling her, forcing her to fondle him and watch him engage in sex with another woman, according to the report.
In a statement to ESPN, Levi McCathern, Jones' attorney, called the lawsuit an attempt to embarrass Jones.
"These allegations are completely false," he said. "The legal complaint is unsupported by facts or evidence of any kind. This is nothing more than an attempt to embarrass and extort Jerry Jones. This is a shakedown by a lawyer who is a solo practitioner just trying to make a name for himself.
"We intend to vigorously contest this complaint and expect it will be shown for what it is — a money grab."
Details of an encounter between Jones and multiple women, including photos of Jones with women in provocative poses, were made public last month.
On Sunday, Jones told the newspaper that "someone has misrepresented photos taken at a restaurant five years ago for their own purposes. I'm just not going to comment on it."
The lawsuit claims Jones forced Weckerly to sign an agreement to conceal the alleged incident.
Thomas Bowers, Weckerly's lawyer, told the newspaper that she was in counseling and taking medication to cope with trauma from the alleged incident.

AFP Photo/Tom Pennington
Interested in more sports and national news? Sign up for our daily email newsletter