Cranky Judge Questions Manafort Plea Deal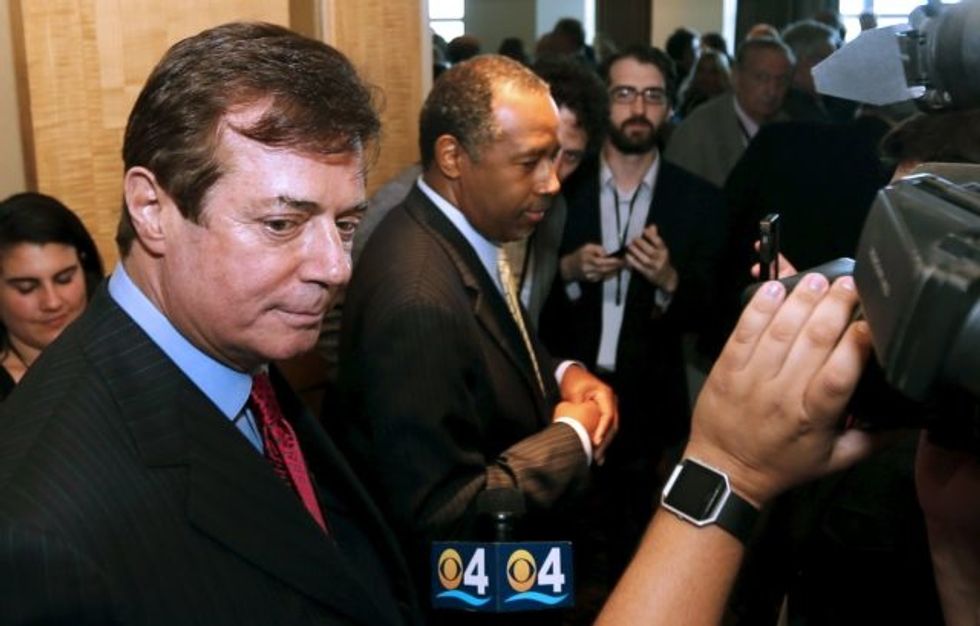 Reprinted with permission from AlterNet.
Despite that fact that Paul Manafort has pleaded guilty to charges brought against him by special counsel Robert Mueller and has begun cooperating with investigators, one judge overseeing the case thrown the spotlight back on President Donald Trump's former campaign chair by questioning the plea deal.
Judge T.S. Ellis issued an order Thursday calling part of the agreement "highly unusual." His objection is based on the 10 charges over which a jury deadlocked in his Virginia court while finding Manafort guilty on eight other charges. Manafort later pleaded guilty to charges brought against him — also by the special counsel — in a separate case in Washington, D.C.
But the special counsel hasn't determined whether it will drop the 10 deadlocked charges against Manafort. Instead, as part of the cooperation deal reached with Manafort's legal team, the special counsel said it would make a decision about the remaining charges depending on the outcome of Manafort's cooperation.
"It is not surprising that vexes the judge," explained lawyer Ken White on Twitter. "It's not usual to keep live counts (with no guilty plea or conviction) open indefinitely."
However, White noticed that there was one part of Ellis' order that was also out of the ordinary.
"The less usual part of Ellis' grumpiness is where he suggests they should sentence Manafort promptly based on his cooperation to date. That's very non-standard. Long sentencing delays to accommodate cooperation are routine," said White.
This is because prosecutors want to use the prospect of a reduced sentence as an incentive for cooperators to provide useful information for other cases.
"Now prosecutors can ask the judge to reduce a sentence further after sentencing to reward ongoing cooperation — that's Rule 35, to which Judge Ellis alludes. But that's atypical in my experience," White continued. "Usually they just wait to sentence until cooperation is done."
White also acknowledges that Ellis has a history, particularly in this case, of making a lot of noise about a particular issue before making reasonable concessions. So he may well be convinced to eventually adopt the prosecutors' timeline — which, presumably, they've chosen to obtain the optimal amount of cooperation from Paul Manafort that they believe is possible.
Cody Fenwick is a reporter and editor. Follow him on Twitter @codytfenwick.