Cuban Embargo Has Far Outlived Its Usefulness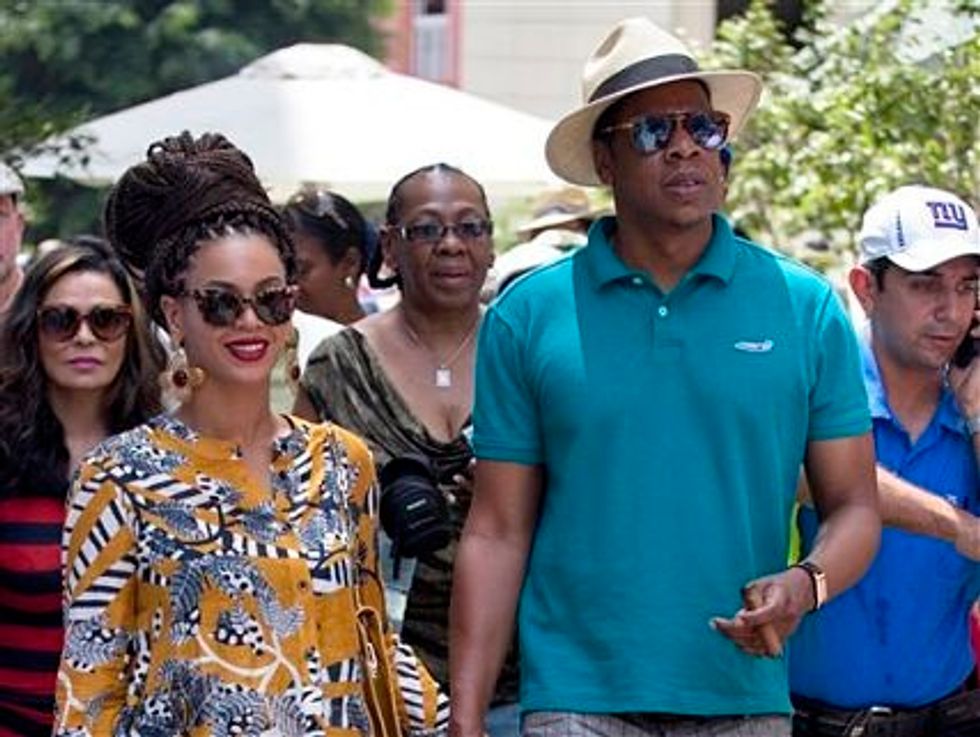 "Wanna give me jail time and a fine…
Fine, let me commit a real crime" — Jay-Z, "Open Letter"
If pictures tell the tale, Beyoncé and Jay-Z, so famous their last names need not be mentioned, had a marvelous time on their recent trip to Cuba, where they were trailed by starry-eyed fans, just as they are everywhere else they go. According to press accounts, they were forced to cut short a tour of Havana's historic old city because they were surrounded by a swarm of thousands, and their security guards got nervous.
That just goes to show you that Fidel Castro's efforts to wall off the island nation from his powerful enemy to the north have failed miserably. He and his brother have perfected the dark arts of the dictatorship — jailing dissidents, stifling protest, controlling internal news media, severely restricting travel abroad — but the lights of the outside world shine brightly through the cracks.
Castro's long-running tyranny has not managed the thoroughgoing isolation of, say, North Korea, where citizens have little realistic knowledge of the rest of the world.
Still, Castro has his accomplices here in the United States — fanatics who would help him wall off Cuba, restrict the access its citizens have to American culture and generally thwart a hoped-for transition from dictatorship to democracy. Bizarrely, those accomplices consider themselves Castro's biggest enemies. They have dedicated themselves to his demise.
Indeed, if you know about the recent trip to Cuba by America's First Couple of Pop, you probably heard about it through the controversy ginned up by a handful of Florida Republicans: Sen. Marco Rubio and U.S. Reps. Ileana Ros-Lehtinen and Mario Diaz-Balart. Without waiting to investigate the trip, Ros-Lehtinen and Diaz-Balart, especially, began complaining that it was likely a violation of the antediluvian U.S. embargo.
As it turns out, Beyoncé and Jay-Z entered Cuba legally. They went as part of a cultural and educational exchange arranged under the auspices of a group called Academic Arrangements Abroad and approved by the U.S. Treasury Department, according to Reuters . But the Florida pols didn't want facts; they wanted to embarrass President Obama by implicating two high-profile political supporters in something nefarious.
It's the anti-Castro faction who should be embarrassed. The Cuban embargo is dumb, one of the most antiquated and least sensible federal laws remaining on the books. Enacted in the early 1960s, it is a remnant of a different time — an era of bobby socks, segregation and a serious threat emanating from the Soviet Union.
The Cuban embargo makes no more sense today than laws requiring white and "colored" water fountains. It is kept alive by a handful of powerful politicians of Cuban heritage, who cling to their parents' and grandparents' bitterness toward Castro. Many members of Cuba's affluent classes fled the island after Castro's 1959 revolution, when he began nationalizing private industries and strengthening ties with the Soviets.
His long-running dictatorship has been an economic disaster and a catastrophe for civil liberties. But with the Soviets long gone, Castro represents absolutely no threat to the United States. Further, the most promising avenue for changing Cuba lies in courting it, not cutting it off.
When Richard Nixon visited China in 1972, ending a 25-year breach, he did so with a similar notion in mind. China remains a Communist country. It has a totalitarian government; it restricts human rights; as a nuclear power with a huge military, it could pose a threat to the United States and its allies. Yet, no reasonable politician suggests that the U.S. government should restrict travel or commerce with China. For decades, our government has believed the best way to change China is through engagement.
Using that standard, President Bill Clinton sought to weaken the Cuban embargo during his term by encouraging educational and cultural exchanges. Though President George W. Bush stopped them, Obama has revived the trips. While the sensible policy would be to end the embargo, the cultural exchanges are at least a step in the right direction.
As for the pop power couple, Jay-Z has apparently answered his critics in a new song, "Open Letter," that includes these lyrics:
I'm in Cuba, I love Cubans
This Communist talk is so confusing
When it's from China, the very mike that I'm using
Well said.
(Cynthia Tucker, winner of the 2007 Pulitzer Prize for commentary, is a visiting professor at the University of Georgia. She can be reached at cynthia@cynthiatucker.com.)
AP Photo/Ramon Espinosa, File