This Dark Legacy Of Harvey Weinstein Is Far From Over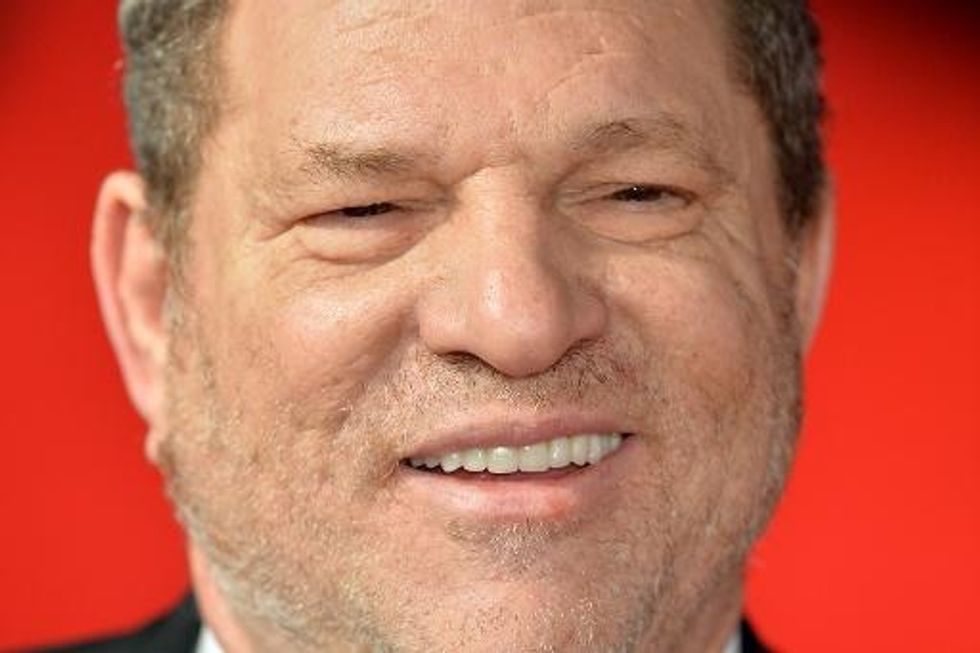 Reprinted with permission from Creators.
Here we are again, America, forced to face ourselves and wincing at our reflection.
We now know, through reporting by The New York Times and The New Yorker, that Harvey Weinstein — one of the most powerful men in Hollywood and a big-time Democratic donor — bullied, demeaned and sexually assaulted women for decades. He also reportedly threatened to destroy their lives if they told anyone.
Let's not play fast and loose with the "we" here. Most of us didn't know, but many — lots of those who worked with Weinstein, as well as others — surely did. For years and years, they knew. This is the classic, dangerous narrative of a powerful man licensed to be as free with his assaults as with his threats. Virtually nobody who could have stopped him did.
We're about nine months into Donald Trump's presidency, so it makes twisted sense, I suppose, that some of his supporters have greeted the news of Weinstein's monstrous behavior as an invitation to indict the character of liberals.
I get it. I do. When you supported the presidential campaign of an admitted sexual predator — a man who bragged on a live mic about grabbing women's genitals — you're going to jump at the perceived chance to yell, "See? Liberals! They do it, too!"
When the head of your party has a loud, proud and ongoing habit of misogyny, you might pounce faster than a kitty on catnip at the chance to dredge up Bill Clinton's sexual misconduct from two decades ago.
And when you're still supporting the president who has insisted that some of those white supremacists who brought their hate to Charlottesville are "very fine people," you're going to dance the happy-feet hallelujah at the mere thought of being able to change the subject.
The conservative mantra pounded out on social media: "Why isn't (name your favorite liberal target) not denouncing Harvey Weinstein?"
And the chorus: Hillary Clinton! Where's Hillary's condemnation?
1) Hillary Clinton did condemn it: "I was shocked and appalled by the revelations about Harvey Weinstein. The behavior described by women coming forward cannot be tolerated. Their courage and the support of others is critical in helping to stop this kind of behavior."
2) Is she supposed to go away or not? Somebody needs to make up their collective mind.
Speaking of minds, guilt sure can mess with them. This might explain the celebratory tone of too many Trump supporters. If your argument is that the president of the United States doesn't look so bad compared with Harvey Weinstein, it's time to look in the mirror and order that person staring back at you to return your soul.
This will now be the dark legacy of Weinstein, and it is far from over. Lucia Evans described to reporter Ronan Farrow her life, for more than a decade, after Weinstein forced her to perform oral sex on him in 2004. From Farrow's story for The New Yorker:
"'I just put it in a part of my brain and closed the door.' She continued to blame herself for not fighting harder. 'It was always my fault for not stopping him. … I had an eating problem for years. I was disgusted with myself. It's funny, all these unrelated things I did to hurt myself because of this one thing.' Evans told friends some of what had happened, but felt largely unable to talk about it. 'I ruined several really good relationships because of this. My schoolwork definitely suffered, and my roommates told me to go to a therapist because they thought I was going to kill myself.'"
She told Farrow that she has nightmares about Weinstein, still.
The fear, the self-blame and guilt, the secrecy and haunting torment — this is just some of what victims of assault are up against, in every neighborhood in America. Which is why Harvey Weinstein — and the culture that protected him — is our problem, too.
Once again, airwaves are swelling with stories of how money, fame and power allowed another sexual predator to grab more money, fame and power.
That's some life lesson our children are learning.
Are we worried yet?
Connie Schultz is a Pulitzer Prize-winning columnist and professional in residence at Kent State University's school of journalism. She is the author of two books, including "…and His Lovely Wife," which chronicled the successful race of her husband, Sherrod Brown, for the U.S. Senate. To find out more about Connie Schultz (con.schultz@yahoo.com) and read her past columns, please visit the Creators Syndicate webpage at www.creators.com.