Delta State University Employee Named 'Person Of Interest' In Campus Shooting
@reuters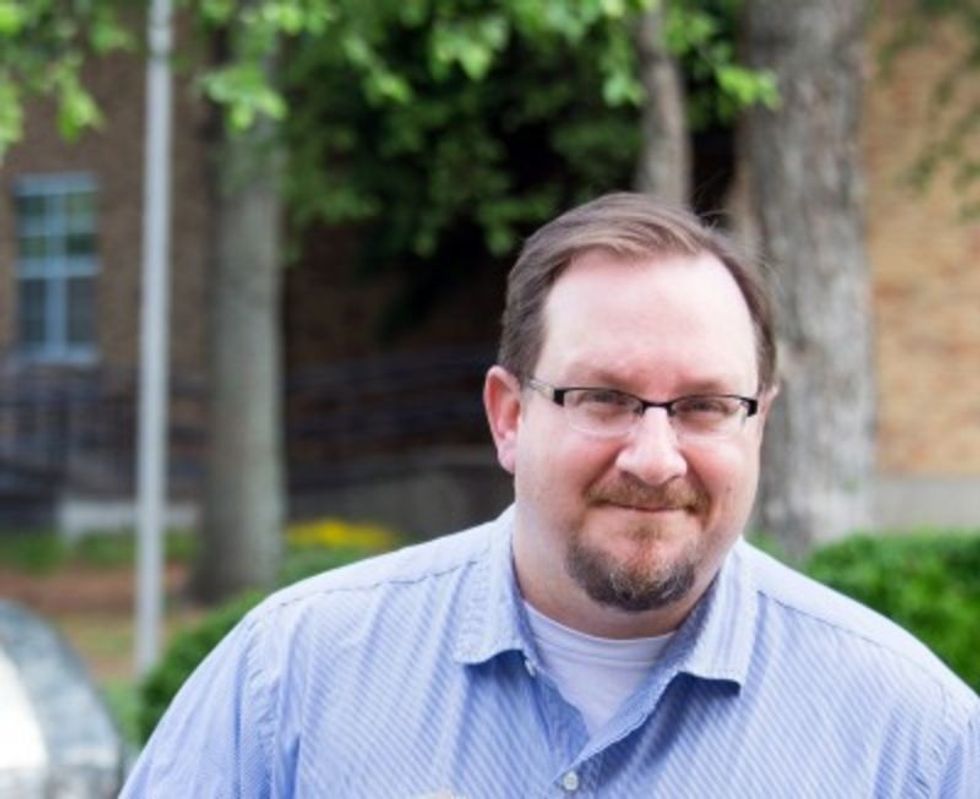 Updated 5:15 p.m.
By Therese Apel
JACKSON, Miss. (Reuters) – A geography and social science instructor at Mississippi's Delta State University was named a "person of interest" in the fatal campus shooting of a history professor on Monday, police said.
Authorities said they were searching for university employee Shannon Lamb in connection with the killing of Ethan Schmidt, an assistant professor of American history who was gunned down in a campus building.
The shooting left students and staff in Cleveland, Mississippi, on edge for several hours as police locked down the school and searched buildings following reports of active gunfire.
Cleveland Police Chief Charles "Buster" Bingham told an afternoon news conference that authorities did not believe Lamb was still on the campus, which is near the Arkansas-Mississippi state line.
"We're not taking anything lightly," he added.
Bingham would not comment on Lamb's possible connection to Schmidt.
The chief said investigators were looking into the possibility that Lamb was involved in an earlier homicide in Gautier, a town five to six hours south of Delta State on the Mississippi Gulf coast.
Gautier police detective Matt Hoggatt told CNN that police responding to the scene of a shooting reported there shortly after 10 a.m. on Monday found a woman shot and killed.
Delta State officials said no students were injured in the campus shooting, which occurred in Jobe Hall.
All classes were canceled on Monday, as well as Tuesday, when events had been planned to commemorate the university's 90th anniversary.
The slain professor earned a doctorate in early American history and Native American history from the University of Kansas and taught for six years at Texas Tech University before joining the faculty at Delta State, according to his school biography.
Reports of shots fired prompted the lockdown, with students receiving a text alert at 10:40 a.m., the sheriff's office said.
More than 4,000 students are enrolled in the public university, 120 miles (195 km) northwest of Jackson, Mississippi.
Police from several local and state agencies were on campus assisting in the investigation, and nearby public schools were also locked down as a safety precaution.
(Reporting by Therese Apel; Additional reporting by Suzannah Gonzales in Chicago; Writing by Colleen Jenkins in Winston-Salem, N.C.; Editing by Eric Beech and Peter Cooney)
Photo: Ethan Schmidt, an American history professor at Delta State University in Mississippi. The Bolivar County Coroner confirmed Schmidt was the history professor who was shot and killed on Monday at Delta State University. The school remained locked down as authorities searched for the shooter on campus. REUTERS/Delta State University