Democratic Senate Majority In Peril Without Brian Schweitzer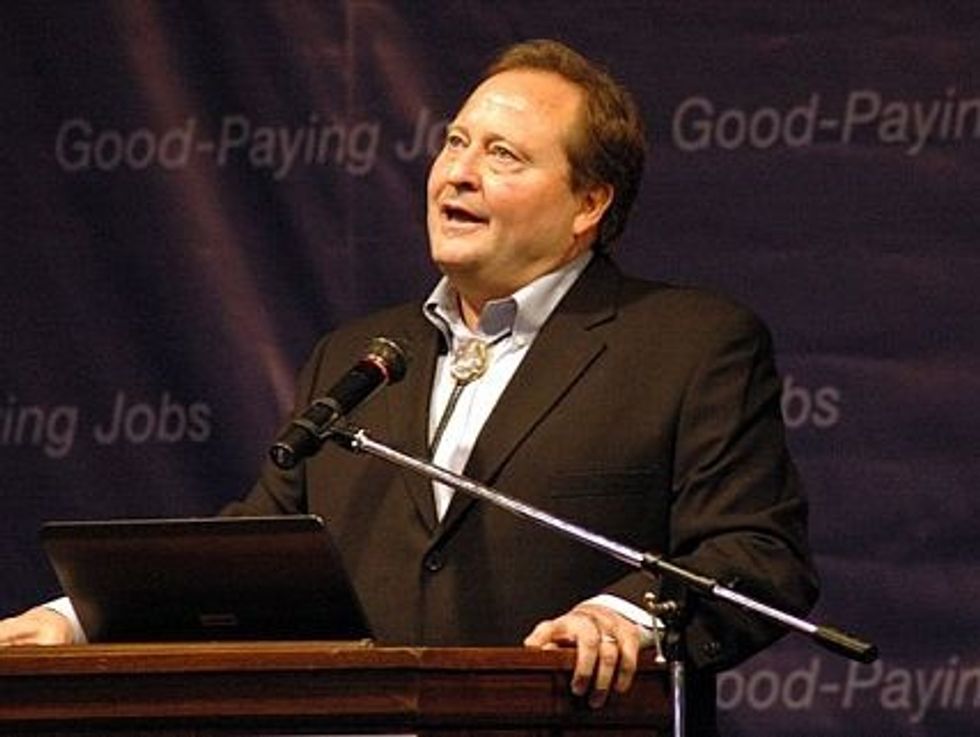 Former Montana governor Brian Schweitzer's decision not to run for U.S. Senate in 2014 has deprived Democrats of their best chance to keep the seat currently held by Senator Max Baucus, and increased the odds that Republicans will claim a Senate majority in the upcoming midterm elections.
On Sunday, Schweitzer — a former two-term governor of Montana and chairman of the Democratic Governors Association — announced that he would not pursue a Senate campaign, citing his distaste for Washington, D.C. The move came as something of a surprise, as the popular Schweitzer was easily the strongest prospective Democratic candidate, and was widely considered to be the prohibitive favorite in the race despite the fact that Mitt Romney won Montana by 13 percent in the 2012 presidential election.
With Schweitzer out, Democrats will likely turn to EMILY's List president Stephanie Schriock, state schools superintendent Denise Juneau, or Insurance Commissioner Monica Lindeen as their nominee. Juneau and Lindeen both trail the top Republican contenders for the seat — U.S. Representative Steve Daines and former governor Marc Racicot — by double digits, according to a recent Public Policy Polling survey (Schriock was not included in the poll.) Simply put, Schweitzer was probably the only Democrat who could have held Baucus' seat.
Schweitzer's decision could have serious national ramifications. Republicans need to gain a net six seats to capture the Senate majority in 2014, and the map looks very favorable for them. Democrats must defend 20 of the 35 seats on the ballot, and Montana is one of seven seats that is held by a Democrat in a state won by Romney in the 2012 presidential election. Without Schweitzer in the race, Montana joins West Virginia and South Dakota as races that already appear to be safe Republican gains.
That greatly increases pressure on senators Mark Pryor (D-AR), Mary Landrieu (D-LA), Kay Hagan (D-NC), and Mark Begich (D-AK), whose re-election campaigns will likely decide whether or not Democrats are able to hold onto the majority for at least two more years. According to Nate Silver's FiveThirtyEightblog, Republicans are on track to win between 50 and 51 seats — putting them right on the precipice of seizing full control of Congress.
The new electoral map also increases pressure on Kentucky Democrat Alison Lundergan Grimes, who is running against Senate Minority Leader Mitch McConnell. McConnell, who is currently polling virtually even with Grimes, is widely viewed as the most vulnerable Republican on the ballot in 2014; if Republicans are able to knock off three of the aforementioned red-state Democrats, then Grimes will likely have to defeat McConnell to prevent him from becoming Majority Leader.
Photo via Wikimedia Commons