Democrats, GOP Unveil New Jobs Agendas, But No Signs Of Compromise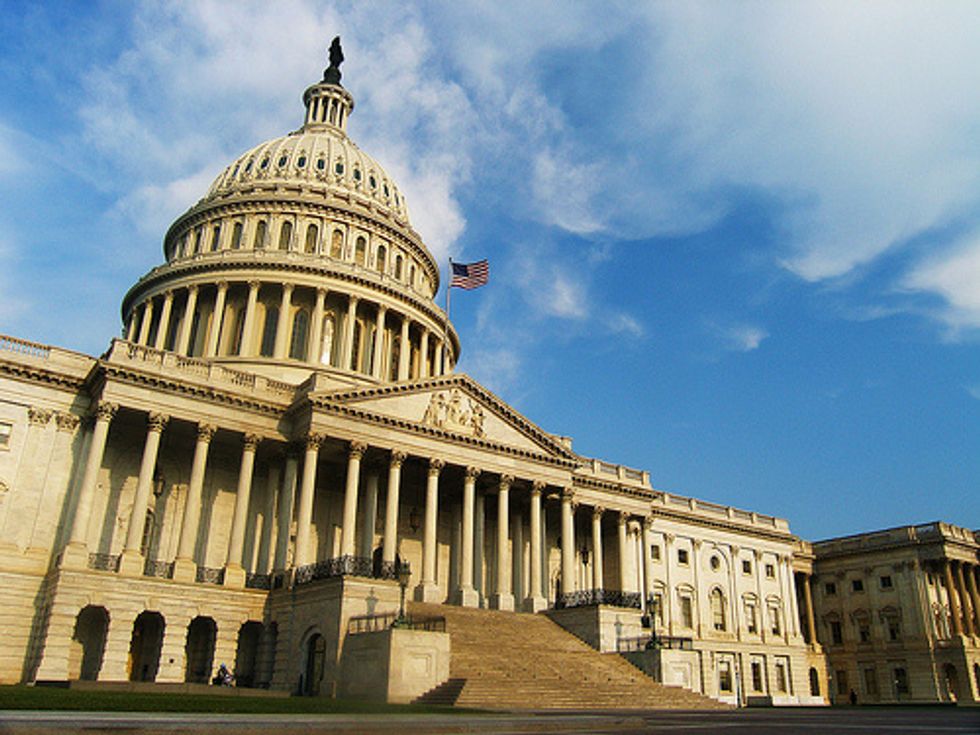 By Lisa Mascaro, Tribune Washington Bureau
WASHINGTON — With the parties in Congress unable to find common ground on ways to help struggling middle-class voters, lawmakers instead are promising to spend the weeks ahead defining their different approaches to the sluggish economy.
Democrats in the Senate rolled out an election-year agenda Wednesday in an appeal to middle-class voters. It includes new tax breaks for college and child care, and expanded refunds for lower-income workers.
Democrats will also push for votes on extending unemployment benefits and raising the minimum wage to $10.10 an hour as President Barack Obama has proposed.
Republicans argue that the best way to help middle-class families would be to repeal the Affordable Care Act. Additionally, House Republicans' conservative bloc unveiled an agenda largely based on rolling back government regulations they say impede business expansion.
Neither package of bills is expected to gain much traction in Congress, where the parties remain deeply divided over the best approach to stubborn unemployment, low wages and too few new jobs.
Even a proposal from Sen. Patty Murray, D-Wash., to expand the earned income tax credit — a policy that shares common ground with the ideas of her onetime budget partner Rep. Paul Ryan, R-Wis. — is unlikely to advance over Congress' partisan divide.
Recent polls show Democrats and Republicans essentially tied in the generic ballot for Congress, while congressional approval ratings have edged up from their single-digit depths to the teens.
Photo: Crazy George via Flickr