Democrats Reject Trump's 'Emergency' Wall Threat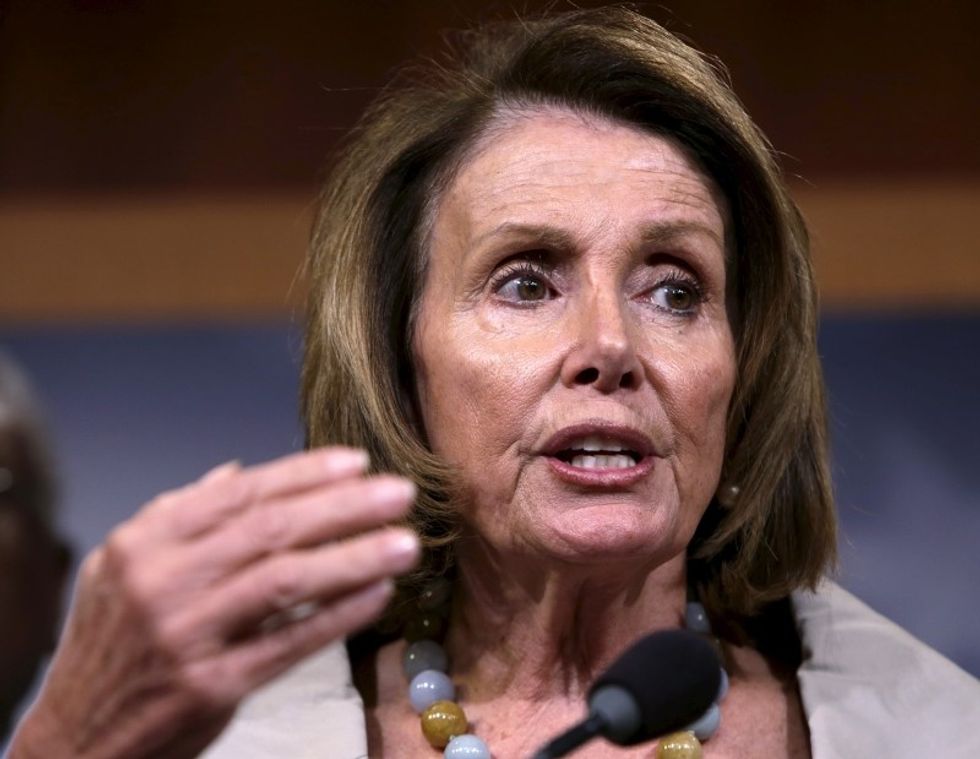 As the government shutdown marked its 16th day, President Trump threatened on Sunday to declare a "national emergency" that would supposedly allow him to build a wall on the Mexican border without Congressional authorization. Democrats immediately accused Trump of attempting to seize power unlawfully.
"I may decide a national emergency depending on what happens over the next few days," Trump told reporters while departing the White House for Camp David, adding, "I have tremendous support within the Republican party."
Newly elected House Speaker Nancy Pelosi responded with to Trump's threats with disdain on CBS Sunday Morning. "The impression you get from the president [is] that he would like to not only close government, build a wall, but also abolish Congress so the only voice that mattered was his own," she said. On CNN, House Intelligence Committee chair Adam Schiff (D-CA) described the emergency appropriation as "a non-starter."
"If Harry Truman couldn't nationalize the steel industry during wartime, this president doesn't have the power to declare an emergency and build a multi-billion dollar wall on the border," Schiff scoffed.
Meetings continued at the White House over the weekend, with Vice President Mike Pence consulting with congressional aides, but Democrats reported no real progress in the talks. The Trump administration slightly changed its demands, seeking an additional $800 million to provide care for Central American refugee families seeking asylum at the border — acknowledging the real crisis facing Customs and Border Protection stations there.
Administration officials also emphasized that the president's shift from demanding a 30-foot concrete wall to a "barrier" of steel slats should be taken as a major concession by Democrats.