Detroit's Mayor Given Control Of Water Department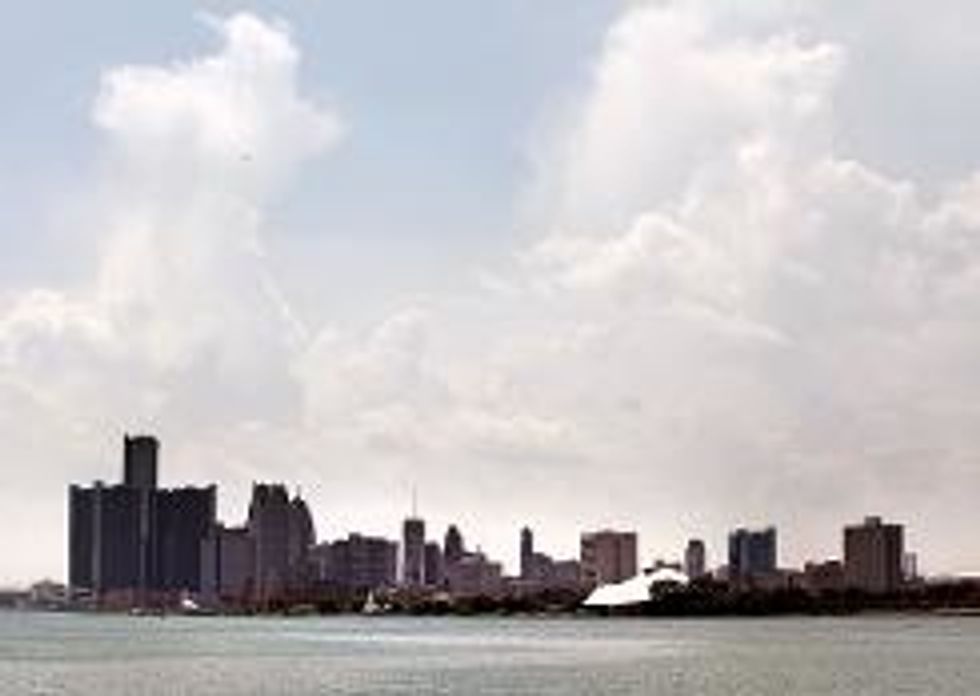 By Matt Helms, Detroit Free Press
DETROIT — Detroit's emergency manager on Tuesday granted fuller authority to the city's mayor to manage the Detroit Water and Sewerage Department, amid outcry over its crackdown on customers with overdue bills.
Mayor Mike Duggan had said that he wasn't in control of the department under a power-sharing arrangement he and emergency manager Kevyn Orr worked out after Duggan's election last fall. Orr's order makes it clear that Duggan has the authority to manage the department and make appointments to its board.
"This order provides additional clarity to the powers already delegated to the mayor," Orr said in a statement. "As the Detroit Water and Sewerage Department works to operate more efficiently and communicate more effectively with customers, it is important to ensure there are clear lines of management and accountability. This order ensures a common focus on customer service and sound management practices that reflects the city's commitment to refocusing its efforts to help DWSD customers get and remain current on their water bills."
Duggan has said he would have handled the crackdown on delinquent customers differently, with more advanced warning, more outreach and a gathering of more resources for poor customers before instituting a citywide program of shutoffs. The crackdown drew international attention, and last week, Canadian water activists delivered a symbolic 750 gallons of water to draw attention to what some critics say is a violation of human rights and others say is a health risk; a United Nations panel concluded as much after activists raised the issue.
Detroit's policy is to give shutoff notices to those who are 60 days delinquent and owe more than $150. Detroit last week announced a 15-day pause in shutoffs while it reassesses the policy, although Orr and water department officials say they remain committed to reducing a $90 million backlog in unpaid water bills among residential customers in a city with the highest poverty rate among big U.S. cities.
Duggan said in a statement on his Facebook page Tuesday that he welcomed Orr's move.
"We need to change a number of things in the way we have approached the delinquent payment issues and I expect us to have a new plan shortly. There are funds available to support those who cannot afford their bills — we need to do a much better job in community outreach to tell our residents how to access those funds," he said. "I've heard complaints from many Detroiters who are trying to make payment arrangements, but who have faced long waits on the telephone or long lines at the DWSD offices. We've got to do a much better job of supporting those who are trying to do the right thing in making those payment arrangements."
Duggan said he met with DWSD officials Monday night and he and the department's leadership are developing a response to such issues.
But he made clear that water department customers need to pay their bills.
"When some Detroit residents don't pay their bills, those bills have to be paid by other Detroiters," he said. "There is no outside funding from the suburbs, from the state, or from the feds. These unpaid water bills are Detroit's alone. So all bills that remain uncollected this year must be paid for by higher rates on all Detroiters next year.
"We will be developing a plan that allows those who are truly needy to access financial help and allows those who want to make payment arrangements to do so with shorter wait times. As for those who can pay and choose not to, we won't force other Detroiters to pay their bills."
City Council President Brenda Jones said Tuesday she will ask Duggan to extend the department's 15-day pause of shutoffs so customers can catch up on their bills without losing water service.
"I will work with the mayor to implement a plan so the shutoffs can stop," Jones said.
Darryl Latimer, deputy director of the water department, appeared before the council Tuesday to address concerns about the shutoff controversy.
Jones questioned why the water department sent Latimer to publicly answer questions when the department's director, Sue McCormick, was originally invited.
"That's unacceptable," Jones said. "The director was before us with no problem when you guys came for a water (rate) increase."
Latimer told Jones that McCormick had another engagement.
Orr spokesman Bill Nowling said Orr issued the order because he "thought there needs to be a clear line of management accountability." Nowling also said the move reflects trust Orr has in Duggan and the City Council to manage the city's affairs as Detroit readies for a five-week hearing starting Aug. 14 on whether its bankruptcy exit strategy will be approved by U.S. Bankruptcy Judge Steven Rhodes.
AFP Photo/Bill Pugliano