Devastating Account Of 'Trauma' In Detention Center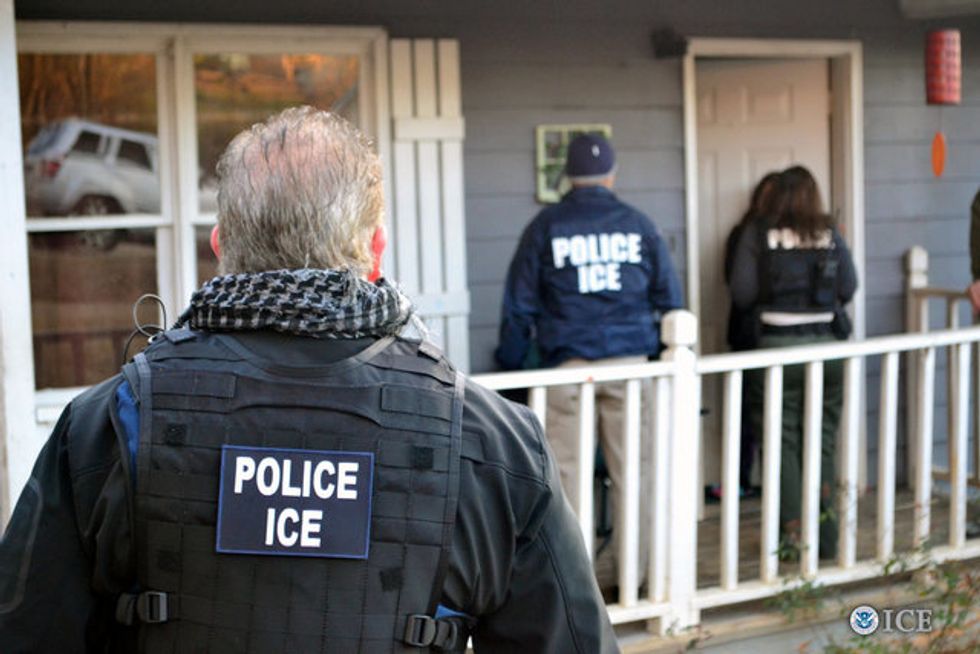 Reprinted with permission from AlterNet.
As President Donald Trump has pledged to move from a policy of separating immigrant families to one of detaining parents and children together, an asylum seeker from El Salvador published an anonymous op-ed in the New York Times decrying the horrendous conditions of immigration detention centers.
A policy of detaining families together is no solution, she said: "It just exchanges one form of trauma for another."
She tells the story of fleeing El Salvador to the United States because of threats against her life, bringing her young son and younger sister with her.
"But after we crossed the border, we found no relief," she writes. "Instead, we were held for two months in a family immigration detention center in Artesia, N.M., run by a for-profit company."
She description of the treatment she received in the centers is horrifying:
The food was often expired, the milk was spoiled, and we weren't provided with snacks for our children between meals. When we saved food for snacks, it was taken from us and thrown out because of concerns about rats in the dorms. Children went to bed hungry. And we could get water between meals only by asking the officers. Sometimes they wouldn't bring any. The water we did have made us sick.

It was no place for human beings, let alone for families with small children.
Medical care was no better than the food services. Parents would often wait days before seeing a doctor after requesting a care for their child, she says, and one boy died after being denied medical care and having his mom deported.
The op-ed is worth reading in full, as it portrays the frightening reality that the U.S. government unnecessarily imposes on some of the most vulnerable people in the world. It also urges that the country should not accept half-steps and false promises from President Donald Trump's administration about decent treatment of immigrants. Justice for these people must be demanded and enforced.
Cody Fenwick is a reporter and editor. Follow him on Twitter @codytfenwick.