Did Vote Fraud Boost North Carolina Republican?
@FAWFULFAN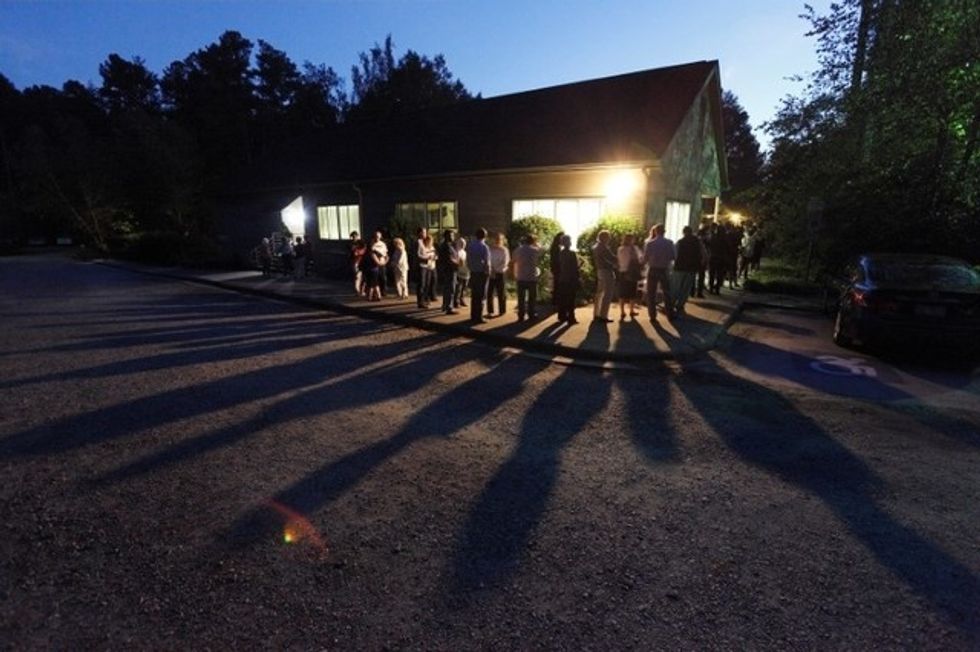 Reprinted with permission from AlterNet.
On Friday, the North Carolina Bipartisan State Board of Elections and Ethics Enforcement voted 7-2 to hold a hearing before December 21 over the allegations of election fraud in the race for the 9th Congressional District. This follows the unanimous vote of every Democrat and Republican on the board to refuse to certify the results earlier this week.
Republican Mark Harris defeated Democrat Dan McCready by a razor-thin margin of 905 votes. But the result has been marred by reports of irregularities with absentee ballots in Bladen County.
Democratic attorneys presented multiple sworn affidavits to the Board of Elections from voters, including elderly African-Americans, who reported a young woman unexpectedly arriving at their house to take their ballots, in one case even saying she would fill in votes for offices that were left blank. Another voter reported seeing unauthorized people running election results after the polls closed, while yet another alleged to have overheard people saying that Leslie McCrae Dowless, Jr., a local political operative working with Harris' campaign on absentee ballots, would be paid a $40,000 bonus if Harris won the election.
On top of it all, the absentee ballot numbers in Bladen County are bizarre, with far more unreturned ballots than in any other county in the district, and with the Republican winning these ballots by 61 to 38 even though registered Democrats led Republicans in accepted absentee ballots by 42 to 19.
Taken together, it is unclear whether any of this was decisive in Harris winning the election, but the irregularities are serious enough that the Board of Elections cannot certify the results.
In the greatest twist of irony, Republicans in North Carolina have long used the specter of "voter fraud" to enact draconian identification laws that disproportionately impact people of color. The type of fraud they claim these laws fight — people showing up in person at polling places to cast multiple ballots — virtually never happens. Now, one of the most significant potential cases of fraud in the state appears to have been perpetrated to favor the Republican candidate — and no voter ID law would have prevented it.
This House race was one of the most closely-watched in the country. Harris, a controversial Baptist pastor from Charlotte who led the charge to legislate discrimination of trans people in public restrooms, has argued women should submit to their husbands, and thinks homosexuality should be criminalized. Earlier this year, he shocked observers when he unseated incumbent GOP Rep. Robert Pittenger in his primary. Though the 9th District is very conservative, Harris' liabilities as a candidate made it a close race against McCready, a Marine veteran and green energy investor.
It is unclear what happens now. Harris, who was already setting up shop in D.C., is now in a legal limbo that could prevent him from being seated in Congress. Ultimately, the Board of Elections could end up certifying the results after their investigation, or they could throw out the election entirely and do it over. Meanwhile, North Carolina Republicans are threatening to sue to force the election to be certified as is. And as if all of that were not enough, a bill passed by Republicans in the state legislature made partisan changes to the Board of Elections that will dissolve the current membership in a few weeks, creating the potential that their replacements will overturn all of this.
There is no telling what the end result of this process will be. But the whole affair is a test to the integrity of the democratic process — and to people's faith in it.
Matthew Chapman is a video game designer, science fiction author, and political reporter from Austin, TX. Follow him on Twitter @fawfulfan.