Diehard O'Reilly Fans Are Boycotting Fox News For Letting The Embattled Host Go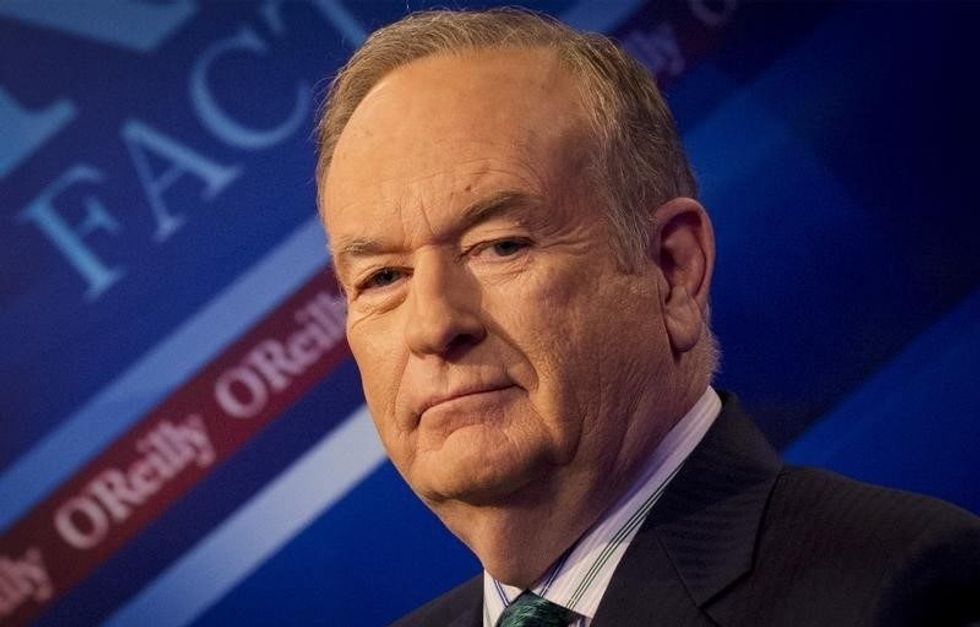 Reprinted with permission from Alternet.
Following a steady stream of sexual harassment lawsuits, Fox News revealed Wednesday that Bill O'Reilly would not be returning to "The O'Reilly Factor" after his vacation ends later this month.
Due to his longstanding reputation as the king of cable news, the bombshell announcement has left loyal viewers infuriated. O'Reilly 'Factor' fans are even "threatening to boycott Fox News as a form of protest," announced Young Turks guest commentator Hannah Cranston on Thursday.
Fans have now "taken their concerns to Facebook [though] Fox News' Facebook hasn't actually addressed the issue yet," Cranston noted, before reading some of her favorites.
"Sorry, but as a [woman], I know far [too] well what the thought of dollars does to some and face it, men with cash and position will get hit, so get the facts, admit [you're] wrong, take him back, or sink into the sh*thole CNN is in. Y'all deserve each other," one respondent advised.
"I wonder if [she] really thought she is pro-women, or is she like, no, women are terrible, I know because as a woman I know there's a lot of money-grubbing people out there," "Young Turks" host Cenk Uygur wondered in response.
He connected the sentiment with that of many women he's interviewed on the campaign trail who were vehemently opposed to Hillary Clinton for one specific reason.
"There were women saying, we can't have a woman president, that is dangerous," Uygur pointed out. Therefore, the woman who posted on Facebook "might either be like, 'yea, that's awesome, men are better than us' or she might actually think that she is a champion of women and other women are just looking for cash."
Watch:

This article was made possible by the readers and supporters of AlterNet.