The Disgraceful Twilight Of 'Dumbass' Orrin Hatch
@FAWFULFAN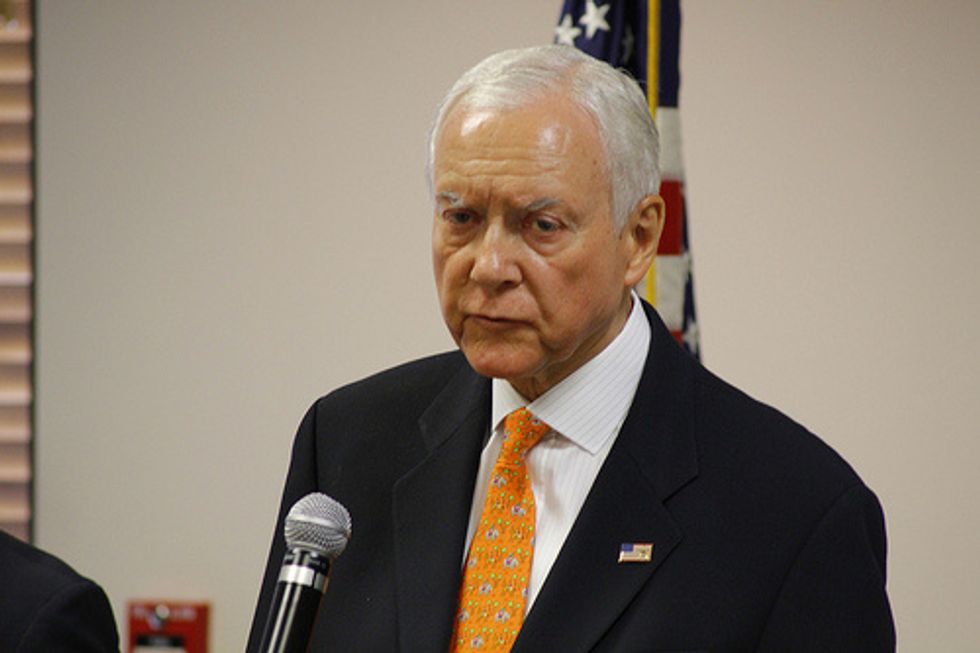 Reprinted with permission from Shareblue.com
Sen. Orrin Hatch thinks more than half of America are "dumbass people" for supporting an expansion of health coverage.
Retiring Sen. Orrin Hatch (R-UT) revealed his shocking contempt for the American people at a meeting of the corporate-backed American Enterprise Institute to discuss the supposedly beneficial effects of the GOP tax scam.
"We also finally did away with the individual mandate tax that was established under that wonderful bill called Obamacare," Hatch said. "Now, if you didn't catch on, I was being very sarcastic. That was the stupidest, dumbass bill that I've ever seen."
"Now, some of you may have loved it," he added, to the general laughter of his right-wing audience. "If you do, you are one of the stupidest, dumbass people I've ever met."
As of March, the Kaiser Family Foundation poll shows that 54 percent of Americans support Obamacare.
It is not a terrible surprise that Hatch feels this way about the people of this country, given that he was an enthusiastic supporter of ramming through both Obamacare repeal and a massively unpopular package of tax cuts for billionaires with no input from the opposing party or the public.
In his final term of office, Hatch has slid into increasing incoherence. He threw a public temper tantrum when challenged on taxes by Sen. Sherrod Brown (D-OH). He proudly thanked a newspaper that was urging him to leave office. He defended Trump aide Rob Porter, who also served as his former chief of staff, even after it was apparent he had committed serial domestic violence. And he has blindly kissed up to Trump at every opportunity.
Sadly, Hatch's disparagement of more than half of Americans seems to be him at his most lucid. All of those years after he helped to craft children's health insurance with Ted Kennedy — an accomplishment he very nearly threw away to pass his tax cuts — he has truly come to feel contempt for people who want to all Americans to be able to access medical coverage.
It is a disgraceful way to end to a Senate career.