Domestic Violence Threatens Everyone — Even White Men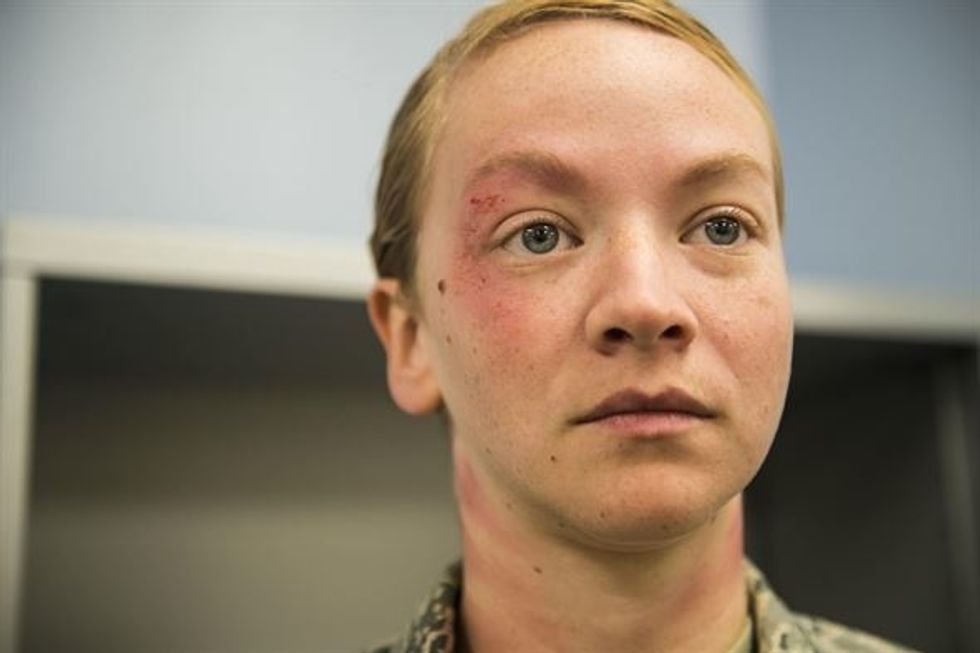 Reprinted with permission from AlterNet.
Sutherland Springs, Las Vegas, Sandy Hook, Orlando…what do all these recent mass shootings have in common? The perpetrators of these horrific crimes showed a proclivity for violence against women. Yet despite the clear connection between violence at home and mass violence against the public, plenty of Americans—especially many white and Republican men—don't see domestic violence as an issue of high importance.
A new PRRI study asked Americans whether they think domestic violence is a critical issue. Among all racial demographics, women were far more likely than men to answer in the affirmative. Fifty percent of women said domestic violence is a critical issue to them, versus about one-third (36 percent) of men.
Broken down politically, Republican men are the least interested in domestic violence (33 percent) and Democratic women are the most (57 percent). The trend corresponds to domestic violence as it's been addressed in government. High-ranking leaders in recent years who have been most active around combating the problem are almost always Democrats, like Joe Biden, Barack Obama and Bill Clinton. As Amanda Marcotte of Salon writes, "Domestic violence is political because the ideology that drives it—that men are superior to women and have the right to control and dominate them—is political…It's the attitude that drives the war on reproductive rights." Not every Republican man believes in male supremacy, but the numbers speak for themselves.
It's likely that men aren't as concerned with domestic violence because they are usually the perpetrators, and women are usually the victims. One in four women and one in seven men are victims of physical abuse at home. In the same vein, it's not surprising that black women are more concerned with the issue than white women are, since African-American women experience domestic violence at a rate 35 percent higher than white women.
But men should care. They should be much more concerned than they report to be, and not just because of the pervasive nature of misogyny. As Marcotte explains, "research conducted by Everytown for Gun Safety found that 54 percent of mass shootings between 2009 and 2016—defined as incidents in which four or more people besides the shooter are killed—involved the killing of a partner or at least one family member."
If white and Republican men don't care about the women whose husbands and boyfriends beat them, you'd think they would care that many of the recent mass shooters had previously committed acts of domestic violence. Women may usually be the victims of violence at home, but mass shooters don't discriminate when it comes to gender.
Perhaps it's not entirely these men's fault for not making the connection. The mainstream media has largely underreported domestic violence in the context of mass shootings, which normally prompt conversations around issues like gun control, labels like "gunman" versus "terrorist" and mental health treatment. As HuffPost's Melissa Jeltsen wrote, "the untold story of mass shootings in America is one of domestic violence." It's a bleak conclusion to draw, but it may take a full telling of this story for white conservative men to start caring about violence against women in the home.
Liz Posner is a managing editor at AlterNet. Her work has appeared on Forbes.com, Bust, Bustle, Refinery29, and elsewhere. Follow her on Twitter at @elizpos.