Donald Trump Jr.'s India Speech Mixes Business And Politics In The Worst Way
@AlterNet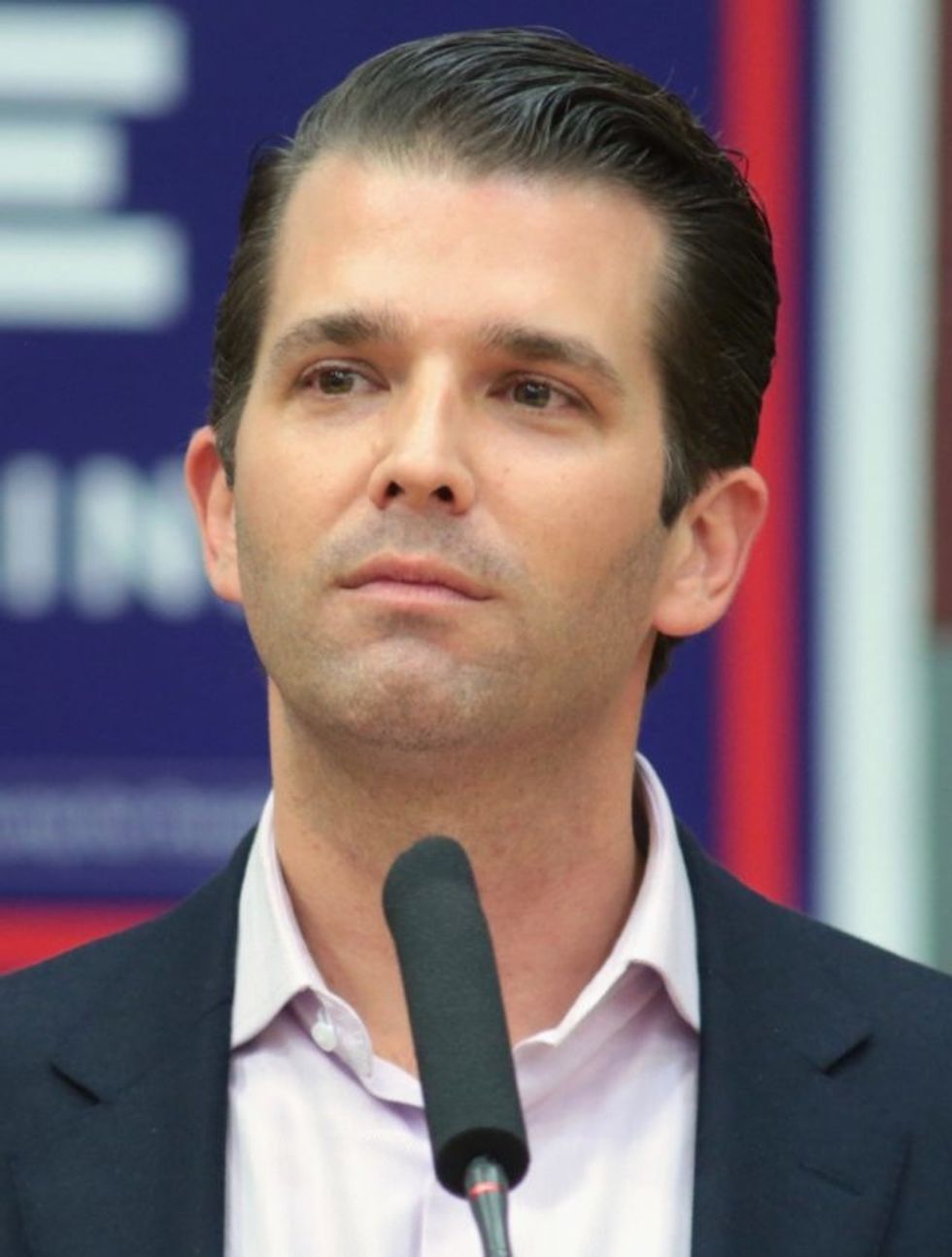 Reprinted with permission from AlterNet.
As the Trump family continues to tear up all basic norms that undergird our political system, Donald Trump Jr. has made plans to give a speech in India reportedly about foreign policy as he travels to the country while selling luxury apartments to the largely impoverished country.
The eldest of President Donald Trump son's will give a speech titled "Reshaping Indo-Pacific Ties: The New Era of Cooperation" this week in New Delhi at the Global Business Summit. According to Trump Jr., he's in the region to sell condos at Trump-branded buildings, and the State Department says he has not coordinated with the administration on the travel.
"It raises questions about certain lines being blurred," said Sumit Ganguly, a political scientist at Indiana University, on PBS Newshour. "Where does a simple property development end, and where do the president's personal interests, particularly financial interests, become implicated?"
The Trump family has said it has committed to a policy of "no new deals" while the president is in office, but it's hard to know for sure what this means. Trump Jr. is certainly hoping to make some "deals" by selling condos on his current trip. Does anyone doubt that his father's political stature hasn't raised the value of these properties?
And what exactly do the buyers think they're getting—access to the president? One advertisement for the condos certainly seemed to suggest as much, telling potential buyers: "Trump is here. Are you invited?"
The visit also raises the specter of the Trump family's practices in India and elsewhere. The country has recently ranked ninth among the countries with the most corrupt businesses practices. It's hard to be confident that the Trump family stuck to the letter of the law over there as it bends every norm and standard for behavior in office at home. Should we expect that the man who said, "If it's what you say, I love it" to people offering secret dirt from the Russian government on a political opponent stuck to the highest standards of behavior abroad?
The Trump Jr. speech represents what we've come to expect from this president and his family. They have little regard for complying with basic principles to avoid conflicts of interest, so it's par for the course that Trump Jr. will deliver a speech with clear political implications while supposedly on a business trip. It's just another example of how Trump continues to degrade the standards by which a presidency is judged and weaken the moral standing of the country.
Cody Fenwick is a reporter and editor. Follow him on Twitter @codytfenwick.