Dozens Of Federal Agencies Fail To File Travel Reports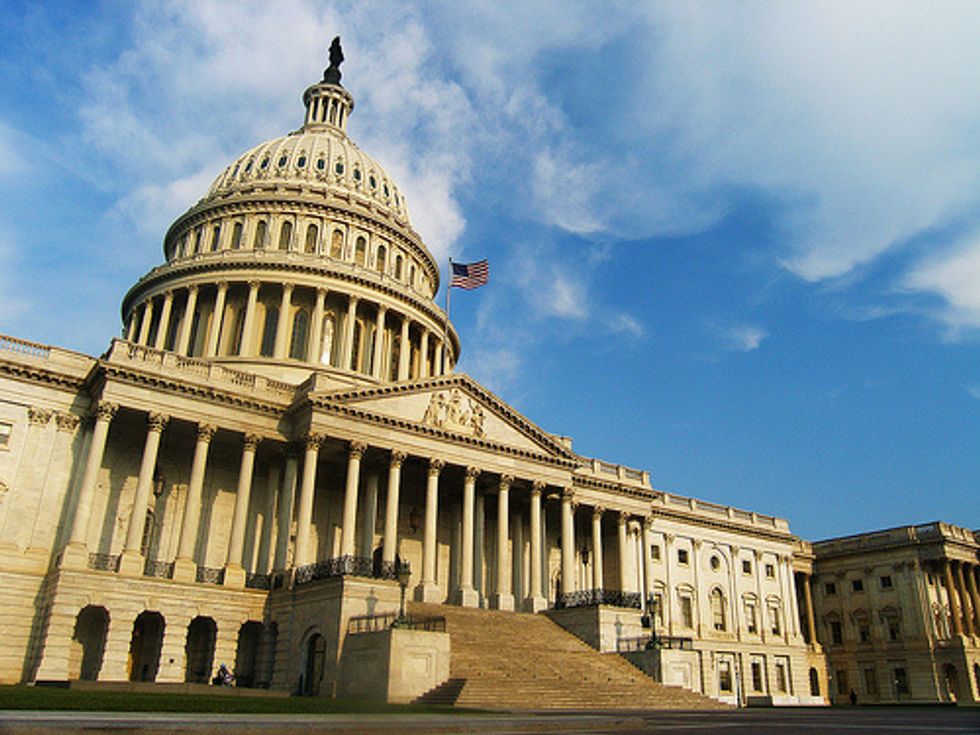 By Mark Greenblatt, Scripps News
WASHINGTON — In 2011, NASA booked a flight for Ames Research Center Director Simon "Pete" Worden to fly first class from Washington, D.C., to San Francisco. Cost of the one-way ticket: $14,773, versus the $189 average coach fare. Although the trip is reported in NASA's annual travel disclosure, the agency now says the flight never happened.
Worden, meanwhile, says he did take the flight. He explained by email to Scripps News that the trip "included substantial foreign travel," and that he was authorized to fly first class for medical reasons. Yet, NASA's annual report accounting for its first- and business-class "premium" flights during 2011 includes no reports of foreign travel for Worden that year.
NASA is trying to resolve many of these kinds of disparities as it sorts out "widespread" errors in travel disclosures to the General Services Administration of its premium travel, according to Elizabeth Robinson, the space agency's chief financial officer. The errors date back to at least 2009, she said.
"We've identified some cases where there are inaccuracies and we are being very forthright about that and we are addressing those inconsistencies," said NASA communications director David Weaver.
Like many federal agencies, NASA must disclose all upgraded flights yearly. Those tickets often cost thousands of dollars more than coach fares.
NASA neglected to disclose an entire year's worth of upgrades in 2012, and faced no repercussions. The agency is in the process of completing the report now.
The problem of lax oversight is not unique to NASA. Dozens of federal agencies regularly ignore requirements to disclose spending on premium fares, according to records recently released for the first time by the GSA.
The agency's annual reports on premium travel reflect the ticket upgrades of 75 agencies from fiscal years 2009 to 2013, and indicate that 54 failed to file reports at least once during that period.
Scripps contacted all those agencies and received a mix of responses.
"This is really embarrassing to admit this — but no one here was aware of the provision," said Peg O'Laughlin, spokesperson for the U.S. International Trade Commission. "We are aware of it now and we plan to fully comply going forward."
The Federal Deposit Insurance Corporation is among several agencies that disputed GSA's records and provided evidence that they had filed.
The Small Business Administration and the Department of Agriculture have not filed the required premium travel disclosures in any of the last five fiscal years, according to GSA, and did not respond to requests for comment.
Problems with premium travel came to the forefront in 2007, when the Government Accountability Office cited a breakdown in oversight and $146 million improperly spent on premium tickets governmentwide. It estimated that 67 percent of upgrades were authorized without proper justification or authorization.
The GAO urged creation of a single office to rein in excessive travel. It was never created. Seven years later, agencies are still policing their own travel, without any apparent consequences for doing a poor job.
At least one agency that books many global trips, the U.S. Trade and Development Agency, says it has eliminated all premium travel except for its director, and can travel more as a result. That's not the case for NASA, according to documents obtained by Scripps.
Most agencies have slashed spending on premium fares, responding to a budget directive to reduce travel costs, according to the GSA. It reports a 40 percent decline in recent years for agencies overall, and says premium travel accounts for less than one percent of overall travel.
Federal rules require government employees to fly coach for domestic and international trips except in rare instances: when the traveler has a medical disability, is traveling more than 14 hours and when no coach fares are available within 24 hours of the departure time. Spouses can travel premium if they are serving in an official role.
The rules say travelers flying at taxpayer expense are required to use the same spending restraints as "a prudent person would exercise if traveling on personal business."
With errors throughout NASA's reports and so many other agencies failing to account for their premium trips altogether, it's unclear how many upgrades government agencies authorize, whether they're justified and what it's costing.
Based on documents obtained by Scripps, NASA stood out for premium travel costs compared to other agencies. According to the reports NASA filed, it approved upgraded tickets that cost more than $3,000 apiece on 515 separate occasions over four years.
Separately, NASA says the reports are rife with mistakes. NASA's reporting errors range from filing incorrect travel itineraries to recording trips that never took place.
The report of a June 2013 trip by NASA Administrator Charles Bolden showed the agency spending $4,368 on a business class ticket for a 1 1/2-hour flight from Frankfurt to Vienna. In fact, the flight originated in Los Angeles — a leg that wasn't entered in the computer.
"What we're finding with Bolden's travel is indicative of the discrepancies we're finding throughout the travel reports," NASA said in a statement.
So began a game of finger-pointing.
NASA says some of the mistakes occurred when employees incorrectly filled out travel forms. But it blames many of the inaccuracies on problems with GSA's method of documenting travel records — a system called Traveltrax. Like many government agencies, details of NASA trips automatically go into the Traveltrax system during booking. At the end of each year, NASA retrieves data from the system to compile its annual premium travel reports, which compare the cost of upgraded fares to the average known coach fares.
But officials at the space agency say that the information they get back from GSA, "does not provide a complete or verifiable comparison of premium fare costs versus coach fare." NASA said GSA has confirmed other types of problems with the system.
"GSA Traveltrax is updated based on reservation data, not the final ticketed cost paid by the government, therefore the total premium fare amount listed for NASA in the GSA's annual report does not reflect actual fares paid," the agency said in a statement.
Officials at GSA declined an interview to discuss problems with Traveltrax and emailed a statement instead.
"While systems like Traveltrax give agencies a start on the research, agencies have control of the data and may change individual records or groups of records after it is extracted from the Traveltrax program before submitting it to GSA," wrote agency spokesman Dan Cruz.
Crazy George via Flickr