Egyptian Police Killed In Violence Ahead Of Presidential Election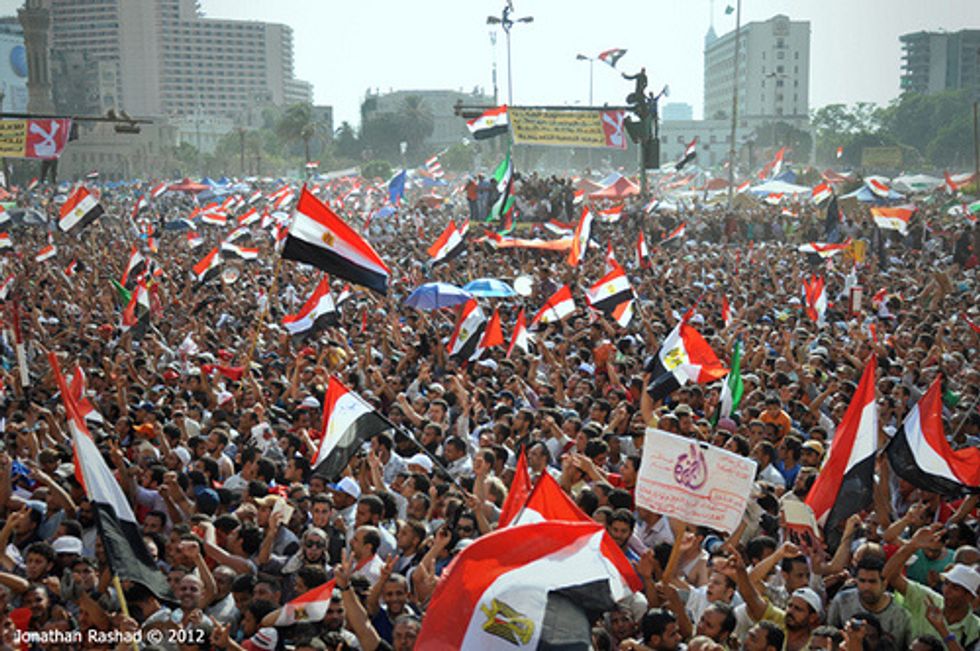 By Laura King, Los Angeles Times
CAIRO — Assailants shot to death three paramilitary police officers and wounded nine others Tuesday in a flare of violence less than a week before Egypt's presidential vote, the Interior Ministry said.
The drive-by shooting took place as security forces were breaking up a demonstration near Cairo's Azhar University. The campus has been the scene of frequent protests by supporters of deposed Islamist president Mohammed Morsi.
The ministry had initially identified those killed as soldiers.
Nearly 11 months after Morsi was removed from office by the Egyptian military, his backers still stage near-daily demonstrations, which are often dealt with harshly by security forces. Thousands of his supporters are in jail, as is the ex-leader himself.
Attacks on the police and army have skyrocketed since the July coup that propelled Abdel-Fattah el-Sissi to power. El-Sissi, the former defense chief, is widely expected to win the presidential vote next Monday and Tuesday.
In a likely precursor to nationwide balloting, the state news agency reported Tuesday that el-Sissi was the overwhelming victor in voting by expatriate Egyptians that took place during the previous five days at Egypt's embassies and consulates overseas. Only one other candidate is contesting the presidency, liberal politician Hamdeen Sabahi.
Sabahi is conducting an active campaign, appearing at rallies across the country. El-Sissi, by contrast, meets with small handpicked groups and does televised interviews that are generally characterized by less-than-probing questions.
The former field marshal's aides have cited security concerns in the decision not to wage a traditional campaign. El-Sissi has said he survived two assassination attempts.
In the wake of Morsi's ouster, the Egyptian military is fighting a small but strengthening insurgency in the Sinai Peninsula. Early Tuesday, suspected Islamic militants blew up a gas pipeline near the city of Arish, according to Egyptian media. No injuries were reported.
Jonathan Rashad via Flickr