Elizabeth Warren Goes Nuclear On Trump And DeVos' Plan To Gut Education Beyond All Recognition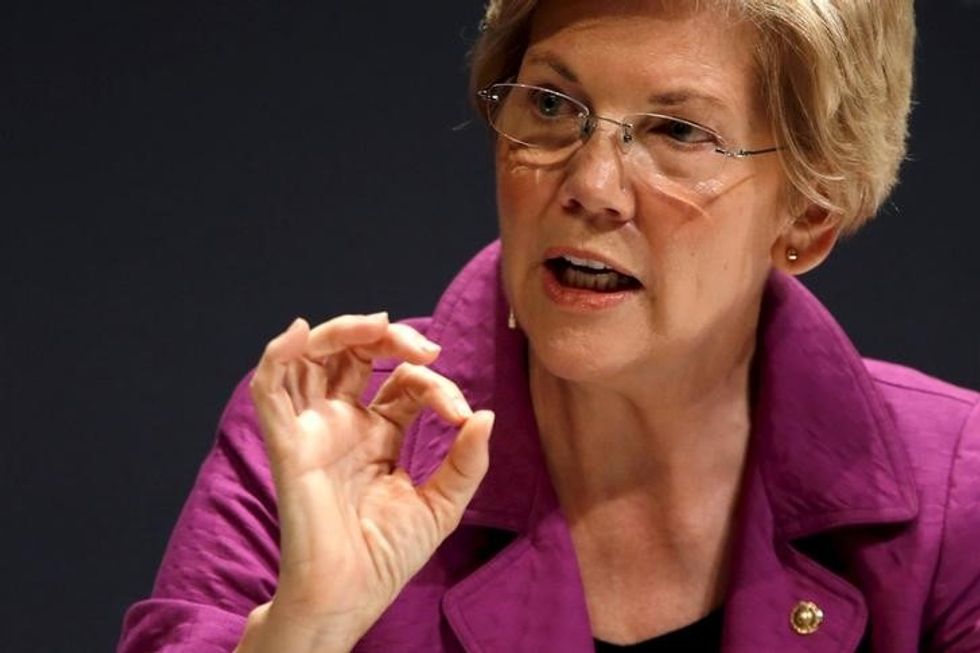 Reprinted with permission from Alternet.
Education Secretary Betsy DeVos finds herself under fire again, this time for a proposed $10.6 billion budget cut to her department. And much as she did during DeVos' confirmation hearing in February, Sen. Elizabeth Warren (D-MA) is leading the opposition.
Since January, when DeVos was handpicked for the role, "the big complaint was that this is a woman who does not believe in public education," Warren argued Monday. "Well she just proved it."
"They want to take away 22 programs that help kids K-12," she continued. Warren explained that the Trump/DeVos budget would virtually eliminate:
After-school programs
Teacher training
Class size reduction
School arts programs
Physical education programs
Foreign language programs
Education technology
Mental health services
Bullying initiatives
Special Olympics
"This is an unbelievable statement of where Trump and DeVos want to take this country," Warren noted, before drawing attention to a cut she called "especially awful."
"They want to roll back the student loan subsidies for low-income college students," she said. In other words, "make student loans more expensive for the students who have the most trouble."
"Here's the bottom line," Warren concluded. "The Trump/DeVos budget would push opportunities out of reach of millions of students across this country; it would ruin lives."
Watch:
Alexandra Rosenmann is an AlterNet associate editor. Follow her @alexpreditor.
This article was made possible by the readers and supporters of AlterNet.