Elizabeth Warren Issues A Dire Warning To Pro-Choice America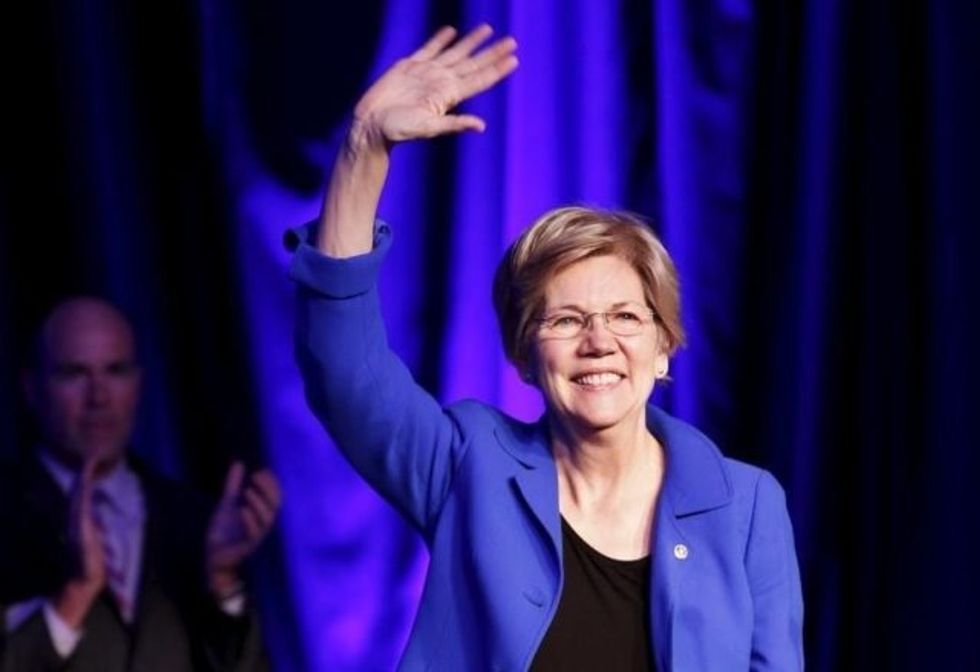 Reprinted with permission from Alternet.
During last week's "Unity Tour" with Bernie Sanders, DNC chair Tom Perez argued that all future Democratic candidate must be pro-choice, drawing criticism even amongst the party's supporters of safe and affordable abortions. On Thursday, Sen. Elizabeth Warren (D-MA) chose to weigh in on the controversy with the Huffington Post.
"I am strongly pro-choice, and I will fight," Warren affirmed. "I recognize that not all of my colleagues agree with me. I'll do everything I can to persuade them, but they are my colleagues, and that's just how it is with the Democrats."
Warren's response echoed those of Senate Minority Leader Chuck Schumer (D-NY) and House Minority Leader Nancy Pelosi (D-CA), who found the chair's claim baffling after his endorsement of Nebraska's Heath Mello. Mello's pro-life convictions, NARAL Pro-Choice America has argued, would trump his party affiliation.
"I think pro-choice is under assault," Warren added. "I think that's what all of the defunding of Planned Parenthood is about—don't kid yourself. Shoot, we could be in that fight up to our eyeballs this very week with the new budget coming through. And, boy, that is a place we've got to be willing to fight."
Watch:

This article was made possible by the readers and supporters of AlterNet.