Endorse This: Stephen Colbert Feels Hannity's Pain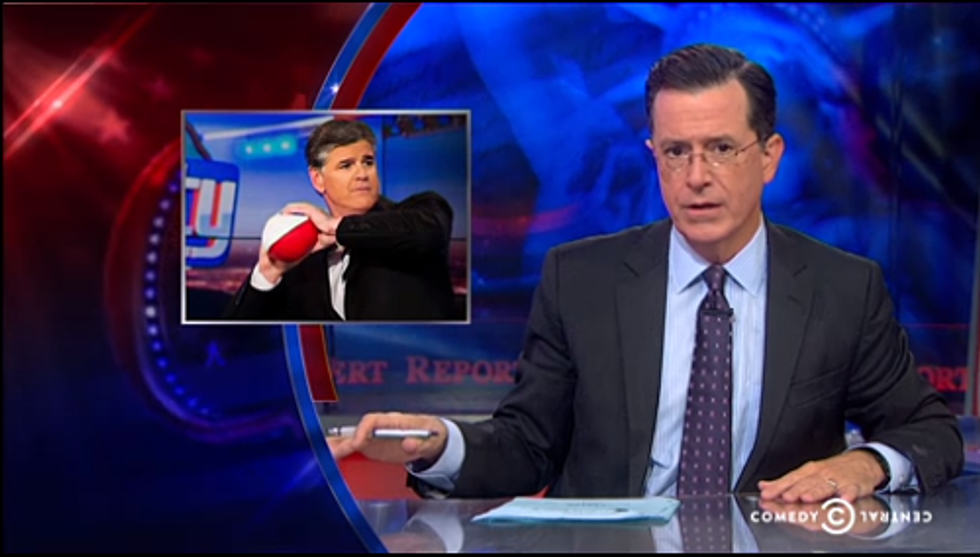 Earlier this week, Sean Hannity spoke out in defense of NFL superstar and alleged child abuser Adrian Peterson. On Tuesday, Stephen Colbert revealed that Hannity is not alone in his respect for corporal punishment.
Click above to see Colbert analyze Hannity's armchair psychology — then share this video!
Video via Comedy Central.
Get more to Endorse delivered to your inbox
[sailthru_widget fields="email,ZipCode" sailthru_list="Endorse This Sign Up"]