Endorse This: Stephen Colbert Stands With Louie Gohmert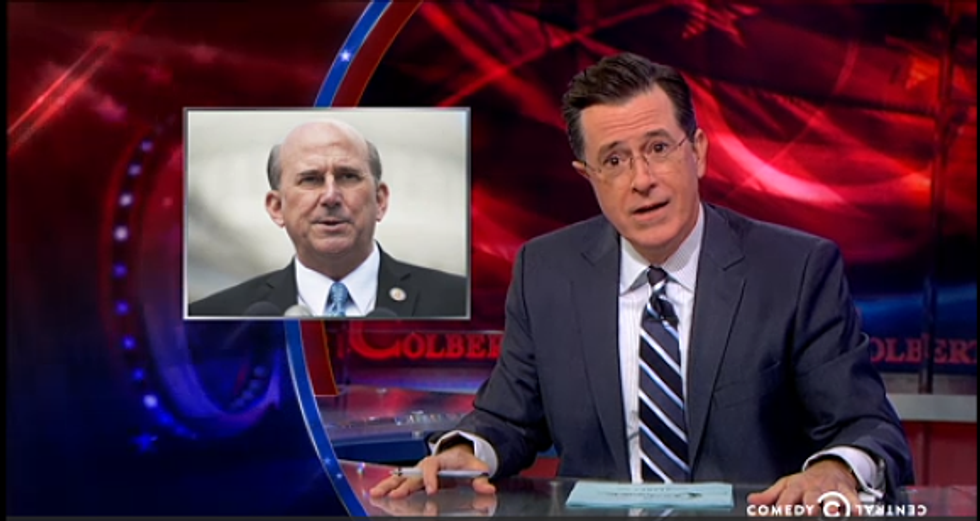 When Rep. Louie Gohmert warned Americans about the urgent danger posed by gay massages in the military, most observers laughed. But Stephen Colbert has Gohmert's back.
Click above to see Colbert defend Gohmert's knowledge of history and "man-on-man massage cubes" — then share this video!
Video via Comedy Central
Get More to Endorse Delivered to Your Inbox
[sailthru_widget fields="email,ZipCode" sailthru_list="Endorse This Sign Up"]