#EndorseThis: Colbert Impression Of Trump Goes Out Of Control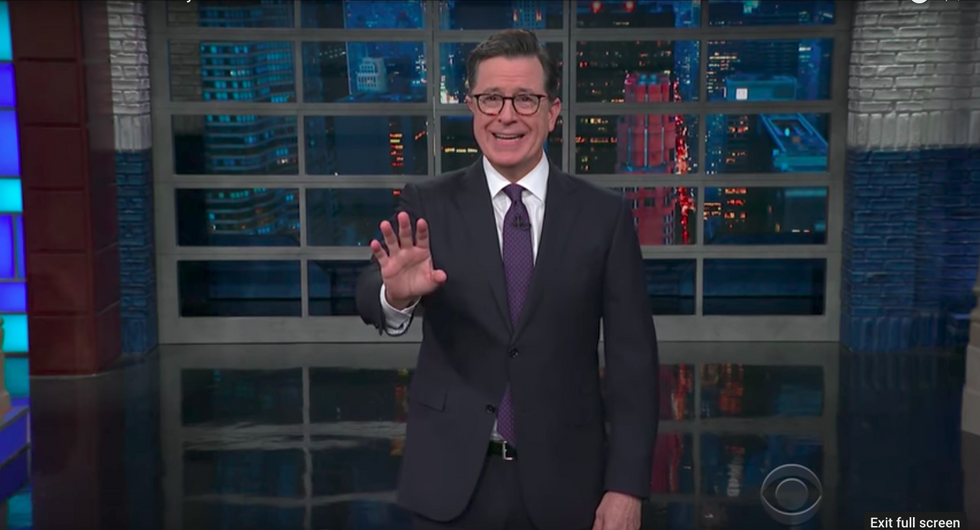 Is the investigative tsunami swamping Donald Trump? Does he fear the approaching stampede of House committees, Senate committees, federal prosecutors, insurance auditors, and every conceivable kind of snoop, bearing down on him?
Is Trump sorry that he ran for president –and won?
Nowadays such questions preoccupy Stephen Colbert (and provoke what may be his most hilarious and uncontrolled impression of his favorite target, ever). He is even saddened by one recent Trump moment, when all these troubles were clearly getting to the president. But it will make you laugh.
Just click.