#EndorseThis: Colbert Praises Trump's Good Behavior In UK — 'Like A Dog'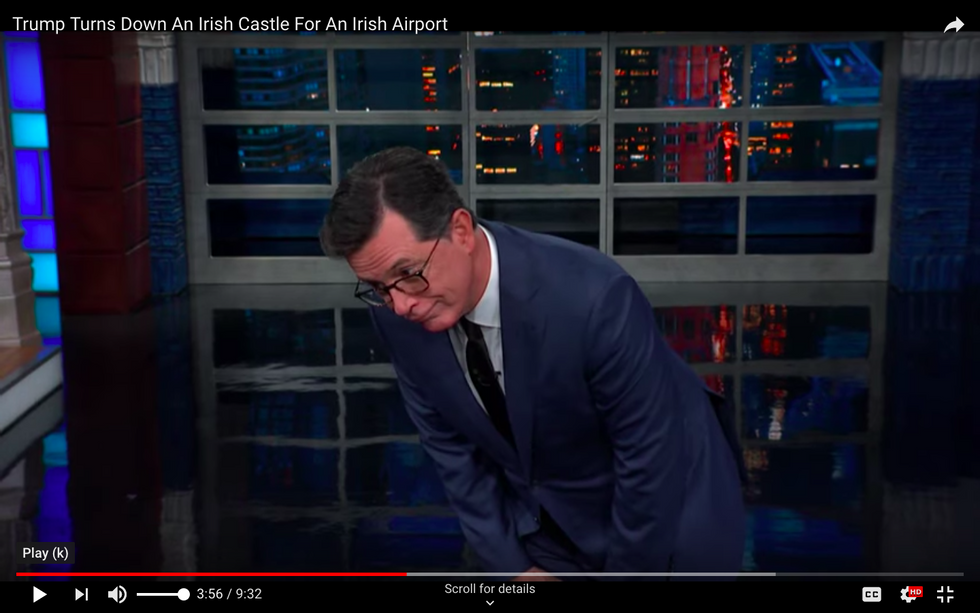 Stephen Colbert offers a pungent recap of Trump's state visit to the UK — including his strange side trip to the VIP lounge at Ireland's Shannon Airport for a photo-op with the Taoiseach, Leo Varadkar.
Much went wrong, of course, but even more could have — which was why Sky TV chat host Piers Morgan rather sycophantically praised the Trump for his "good behavior" around the Queen.
"Is this what we've sunk to?" cries Colbert. "We're complimenting the president for good behavior like he's a…like he's a dog?"
Well, yes. Click and wince.