#EndorseThis: Colbert Roasts Trump 'Obstruction' Of Mueller Report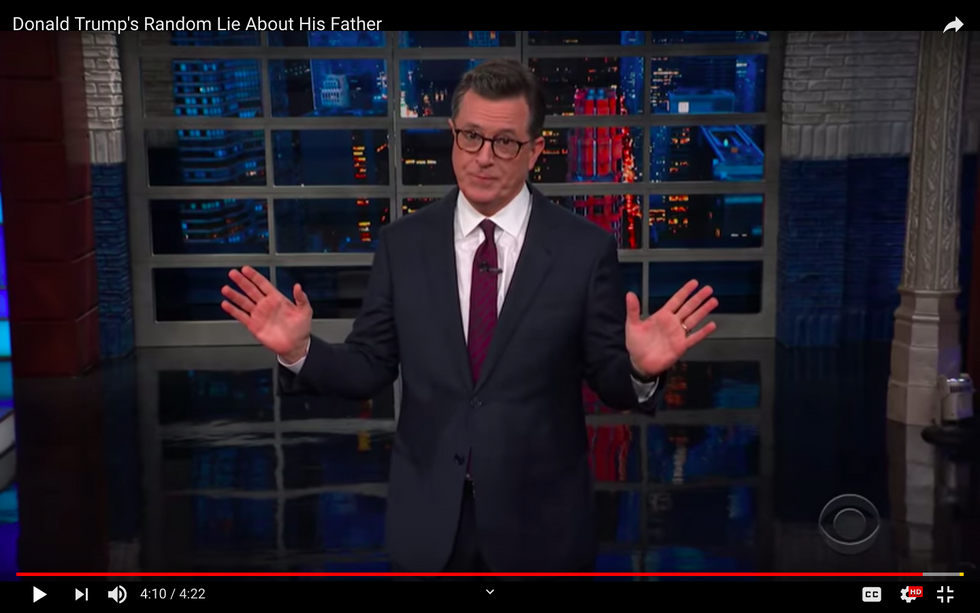 Remember when Donald Trump said the Justice Department should release the full Mueller Report?
Stephen Colbert has the videotape of that refreshing remark — and he's disappointed (if not shocked) that the president apparently has changed his mind. After all, if Trump really believes the report shows "no collusion and no obstruction," as he keeps chanting, then why not let everybody read it?
To interpret the president's ever-shifting position, the Late Show host offers his best impression: "No obstruction. It says so right in the document — and if you try to see the document, I'm going to obstruct you."
Colbert also notes the alarming brain fart when Trump repeatedly urged an investigation of "the oranges" of the Russia probe (perhaps meaning "origins"). This inspires a bonus knock-knock joke — orange who? — and a quick nod to a bizarre Trump lie concerning the "oranges" of his late father.
Click and chortle. And ask yourself whether POTUS is losing it.